Main content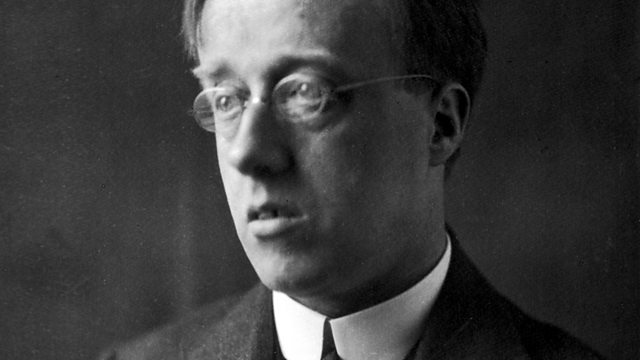 Frances Fyfield is joined by conductor Christopher Warren-Green, musicologist Stephen Johnson and graphologist Ruth Rostrum to pore over the manuscript of Holst's The Planets.
Frances Fyfield tracks down the stories behind the scores of well-known pieces of music.
Holst apparently hated the popularity of The Planets. He sat down to compose it in 1914 and it had its first performance in 1918. Given that English audiences were used to Elgar, this massive 'modern' orchestral work came as a huge surprise to concert goers, and they loved it. From the opening 5/4 tempo of the first movement of Mars, this could be considered one of the first great pieces of 20th-century English music.
Holst had recently heard the revolutionary compositions of Schoenberg and Stravinsky and in The Planets, he mixes harmonies and rhythms in the most dramatic way. Not all of the score is in his own hand, as he suffered from neuritis, so he sometimes used copyists to help with his composition.
Frances' guests select their favourite movements from the score, which is held at the Bodleian Library in Oxford, and they are joined by the curator Martin Holmes, who looks after the precious manuscripts there.
The seven movements don't include Pluto; that was only discovered in 1930, four years before his death. The success of The Planets overshadowed Holst's other compositions, which are quite different in style from his astrological depictions. While the piece is still popular in concert halls around the UK, its also familiar to film fans as it is frequently used in movies. What would Holst have made of its enduring popularity, 75 years after his death, and what would he have made of its use in computer games?
Last on