Main content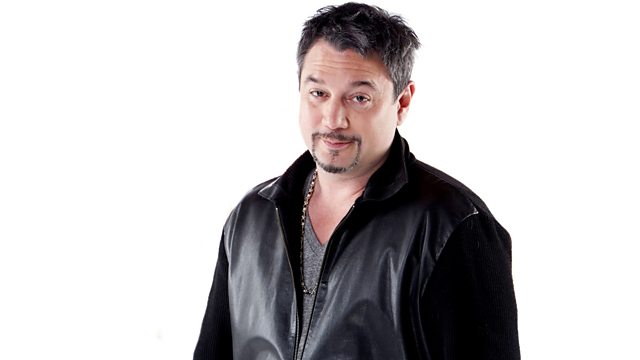 06/12/2009
Huey talks to Matt Caughthran, frontman with The Bronx, about the band's successful 2008 Warped tour and their new mariachi incarnation.
With his motto "if it's cool, I'll play it", Fun Lovin' Criminal Huey Morgan plays an eclectic mix of the best music from the past six decades, spanning rock, rap, reggae, blues, disco, soul and Latino. Inspired by his New York upbringing and his experiences as a musician, Huey accompanies his playlist with personal anecdotes and stories in his own inimitable laid-back style.
This week, Huey meets the LA rockers The Bronx who have borrowed stylings from the pirate Mexican radio that bleeds through their stereos on their sunny Californian shores for their new album 'El Bronx' under the band name Mariachi El Bronx. Billed as a 'vehicle for a border bending journey of the senses' the band are over in the UK on a short tour after finding UK success with their Mariachi sound and a noted appearance at SXSW. Huey talks to front man Matt Caughthran about The Bronx's successful 2008 Warped tour and their new Mariachi incarnation.
Plus listeners get to suggest their own Sunday chill-out jams in 'Slack Sabbath' and former Ash guitarist and feted solo artist Charlotte Hatherley joins Huey to 'Share and Care' a rare record.
Music Played
Untitled

Sharing Is Caring with Charlotte Hatherley

Untitled

Interview with Matt Caughthran of Mariachi El Bronx