Main content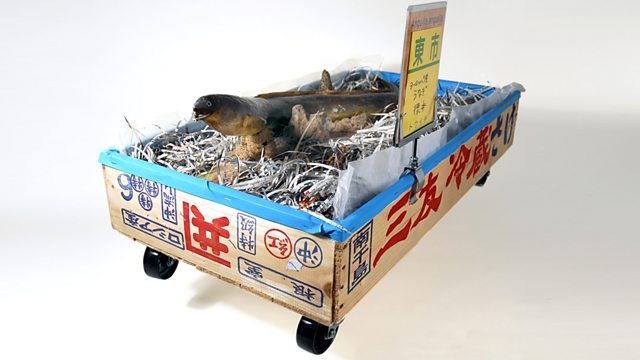 Food and Art
How are today's artists confronting that perennial of art, food? Sheila Dillon visits two exhibitions to find out.
Since cavemen first daubed images of bison on cave walls, food has proved a source of inspiration for artists. Caravaggio, Breugel, Cezanne and others all brought us the sensual delight, and symbolism, of food.
Sheila Dillon finds out what contemporary artists are making of this staple of the repetoire, visiting two exhibitions: A Net of Eels, created by artist Jake Tilson and photographer Kyoichi Tsuzuki, and Pot Luck: Food and Art, co-curated on the principles of a pot luck dinner by Cynthia Morrison-Bell, including works by Antony Gormley, Damien Hirst, Mona Hatoum and Gayle Chong Kwan.
Sheila is joined by art historian and critic Frank Whitford and Jake Tilson who give their views.
Last on

Broadcasts