Main content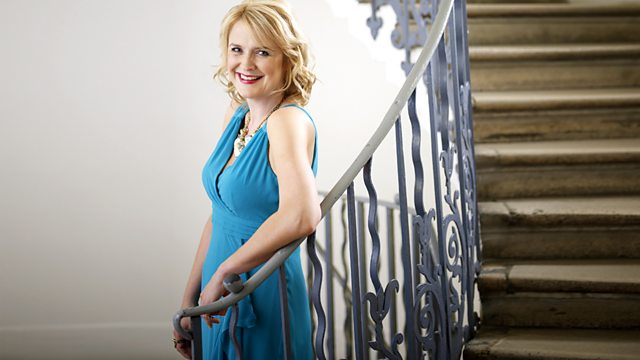 Wednesday - Sarah Walker
With Sarah Walker. Including Dvorak: Bagatelles. Haydn: Symphony No 98. Beethoven: Three Equale, WoO30. Part: Fratres. Shostakovich: Piano Concerto No 1. Piazzolla: Esquallo.
With Sarah Walker.
Featuring great performances and classic recordings. The series on oddball ensembles includes a piece for four trombones by Beethoven, a work for violin and percussion by Arvo Part and Benjamin Britten's haunting Serenade for tenor, horn and strings.
10.00am
Dvorak: Bagatelles, Op 47
Jaroslav Tuma (harmonium)
Prazak Quartet
PRAGA PRD250110
10.20am
Haydn: Symphony No 98
London Philharmonic Orchestra
Eugen Jochum (conductor)
DG 437 201-2 (4 CDs)
10.49am
Beethoven: Three Equale for four trombones, WoO30
Ottetto Italiano
ARTS 47551-2
10.56am
Part: Fratres
Gil Shaham (violin)
Roger Carlsson (percussion)
Gothenburg Symphony Orchestra
Neeme Jarvi (conductor)
DG 457 647-2
11.07am
Shostakovich: Piano Concerto No 1 in C minor, Op 35
Elisabeth Leonskaja (piano)
Gary Bordner (trumpet)
Saint Paul Chamber Orchestra
Hugh Wolff (conductor)
TELDEC 9031 73282-2
11.30am
Piazzolla, arr. J Milone: Esquallo
Alison Balsom (trumpet)
Gothenburg Symphony Orchestra
Edward Gardner (conductor)
EMI 353 2552
11.35am
Britten: Serenade for tenor, horn and strings, Op 31
Peter Pears (tenor)
Barry Tuckwell (horn)
English Chamber Orchestra
Benjamin Britten (conductor)
DECCA 417 153-2.