Main content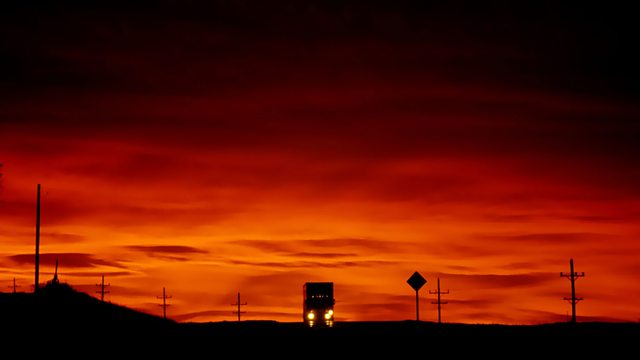 09/12/2009
Susan Sharpe introduces music, including Verdi, Liszt, Thomson, Saint-Saens, Mozart, Luython, Geminiani, Spohr, Mendelssohn, Durante, Schubert, Tallis, Chopin, Myslivecek and Grieg.
With Susan Sharpe.
Including:
1.00am
Verdi, Giuseppe (1813-1901): Messa de Requiem
Margaret Price (soprano)
Ruza Popsis-Baldani (mezzo-soprano)
Nicolai Gedda (tenor)
Luigi Roni (bass)
Academic Choir Ivan Goran Kovacic
Vladimir Kranjcevic (choirmaster)
Croatian Radio Television Orchestra
Lovro von Matacic (conductor)
2.31am
Liszt, Franz (1811-1886): La Leggierezza (3 Etudes de concert, S144)
Seung-Hee Hyun (piano)
2.36am
Thomson, Virgil (1896-1989): Quartet for strings No 2
Musicians from the Chamber Music Conference and Composer's Forum of the East:
Mayuki Fukuhara, Eriko Sato (violins)
Masako Yanagita (viola)
Michael Finckel (cello)
3.01am
Saint-Saens, Camille (1835-1921): Cello Concerto No 1 in A minor, Op 33) (in one continuous movement)
Jozef Podhradsky (cello)
Slovak Radio Symphony Orchestra in Bratislava
Oliver Dohnanyi (conductor)
3.21am
Mozart, Wolfgang Amadeus (1756-1791): Sonata in C minor, K457 (1784)
Denis Burstein (piano)
3.46am
Luython, Carl (1557-1620): Lamentationes Hieremiae Prophetae a 6 - from Opus musicum in Lamentationes Hieremiae Prophetae (Prague, 1604) (Incipit; Lectio prima; Lectio secunda; Daleth. Viae Sion; Lectio tertia; Caph. Omnis populus)
Huelgas-Ensemble
Paul van Nevel (conductor)
4.06am
Geminiani, Francesco (1687-1762): Concerto grosso in G minor (after Corelli Op 5 No 5)
Academy of Ancient Music
Andrew Manze (director/violin)
4.14am
Spohr, Louis (1784-1859): Fantasia in C minor, Op 53
Mojca Zlobko (harp)
4.24am
Mozart, Wolfgang Amadeus (1756-1791): Five movements from the ballet Les Petits riens, K299b
Danish Radio Sinfonietta/DR
Adam Fischer (conductor)
4.35am
Mendelssohn, Felix (1809-1847): Variations serieuses in D minor, Op 54 (1841)
Sylviane Deferne (piano)
4.46am
Durante, Francesco (1684-1755): Concerto No 8 in A (La Pazzia)
Concerto Koln
5.01am
Schubert, Franz (1797-1828): Overture in the Italian Style, D590
Saarbrucken Radio Symphony Orchestra
Marcello Viotti (conductor)
5.09am
Tallis, Thomas (c.1505-1585): Gloria (Mass Puer natus est nobis for 7 voices)
BBC Singers
Stephen Cleobury (conductor)
5.19am
Chopin, Fryderyk (1810-1849): Ballade No 4 in F minor, Op 52
Seung-Hee Hyun (piano)
5.30am
Myslivecek, Josef (1737-1781): String Quintet No 2 in E flat
Netherlands Chamber Orchestra
Rudolf Werthen (conductor)
5.42am
Grieg, Edvard (1843-1907): Lyric Suite - arr. for orchestra from Lyric Pieces, Book 5 for piano, Op 54
Bergen Philharmonic Orchestra
Ole Kristian Ruud (conductor)
6.01am
Arensky, Anton Stepanovich (1861-1906): Suite No 4 for two pianos, Op 62
James Anagnoson, Leslie Kinton (pianos)
6.20am
Norman, Ludvig (1831-1885): Quartet in E for two violins, viola and violoncello, Op 20 (1855)
Berwald Quartet
6.43am
Hummel, Johan Nepomuk (1778-1837): Trumpet Concerto in E
Geoffrey Payne (trumpet)
Melbourne Symphony Orchestra
Michael Halasz (conductor).