Main content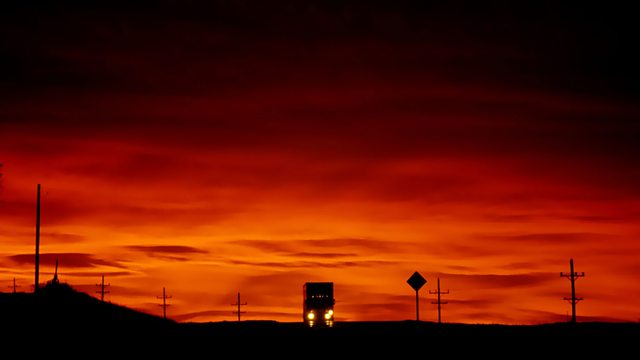 06/12/2009
Susan Sharpe presents music by Haydn, Brahms, Liszt, Schumann, Mozart, Elgar, Bach, Kunzen, J Strauss II, Vivaldi, Mendelssohn, Schubert, Chopin, Ciurlionis, Cassado and Alkan.
Presented by Susan Sharpe.
1.00am
Haydn, Joseph (1732-1809): Andante in F minor with variations for piano, H XVII 6 (Un Piccolo divertimento)
1.10am
Brahms, Johannes (1833-1897): Four Ballades for piano, Op 10
1.35am
Liszt, Franz (1811-1886): Piano Sonata in B minor, S178
2.05am
Chopin, Fryderyk (1810-1849): Fantaisie-impromptu in C sharp minor for piano, Op 66
Milos Popovic (piano)
2.12am
Schumann, Robert (1810-1856): Symphony No 3 in E flat, Op 97
Budapest Symphony Orchestra
Tamas Vasary (conductor)
2.47am
Mozart, Wolfgang Amadeus (1756-1791): 12 Variations on Ah! Vous dirai-je, maman, K265
Yur-Eum Woodwind Quintet
3.01am
Elgar, Edward (1857-1934): Violin Concerto in B minor, Op 61
Nikolaj Znaider (violin)
Bergen Philharmonic Orchestra
Andrew Litton (conductor)
3.49am
Saar, Mart (1882-1963): Kover Kuuseke (A little crooked fir-tree)
Tallinn Chamber Choir
Kuno Areng (conductor)
3.52am
Bach, Johann Sebastian (1685-1750): Keyboard Concerto No 7 in G minor, BWV1058
Angela Hewitt (piano)
Norwegian Chamber Orchestra
4.07am
Trad, arr Sommerro, Henning (b.1952): Akk, mon min vei til Kana'an (Alas I wonder about my way to Canaan)
Norwegian Soloists' Choir (with unnamed soprano soloist)
Grete Pedersen Helgerod (conductor)
4.10am
Kunzen, Friedrich (1761-1817): Symphony in G minor
Concerto Copenhagen
Lars Ulrik Mortensen (conductor)
4.27am
Gottschalk, Louis Moreau (1829-1869): Ricordati, Op 26 No 1 (c.1856)
Michael Lewin (piano)
4.30am
Billings, William (1746-1800): David's Lamentation (Samuel 18:33)
His Majestie's Clerkes
Paul Hillier (conductor)
4.32am
Weelkes, Thomas (1576-1623): When David heard (O my son Absalom) - for six voices
BBC Singers
Bo Holten (director)
4.37am
Mozart, Wolfgang Amadeus (1756-1791): Porgi amor qual que ristoro (Le nozze di Figaro, K492)
Kiri Te Kanawa (soprano)
Netherlands Radio Philharmonic
Kent Nagano (conductor)
4.42am
Haczewski, Antoni (18th/19th century): Symphony in D
Polish Radio Symphony Orchestra
Andrzej Straszynski (conductor)
4.51am
Strauss, Johann II (1825-1899): Overture (Die Fledermaus)
BBC Philharmonic
Vassily Sinaisky (conductor)
5.01am
Vivaldi, Antonio (1678-1741): Concerto in F minor for violin and orchestra in F minor, RV297
Elizabeth Wallfisch (baroque violin)
Australian Brandenburg Orchestra
Paul Dyer (director)
5.09am
Mendelssohn, Felix (1809-1847): Overture (Meeresstille und gluckliche Fahrt, Op 27)
Orchestre National de France
Riccardo Muti (conductor)
5.22am
Schubert, Franz (1797-1828): Three songs: Liebesbotschaft (Schwanengesang, D957 No 1); Heidenroslein, D257; Litanei auf das Fest Aller Seelen, D343
Bryn Terfel (bass-baritone)
Malcolm Martineau (piano)
5.32am
Chopin, Fryderyk (1810-1849): Scherzo No 2 in B flat minor, Op 31
Alex Slobodyanik (piano)
5.42am
Haydn, Joseph (1732-1809): Symphony No 99 in E flat, H I 99
BBC National Orchestra of Wales
James Clark (conductor)
6.10am
Ciurlionis, Mikalojus Konstantinas (1875-1911): De profundis (cantata)
Kaunas State Choir
Lithuanian National Symphony Orchestra
Petras Bingelis (conductor)
6.19am
Cassado, Gaspar (1897-1966): Requiebros for cello and piano
Il-Hwan Bai (cello)
Dai-Hyun Kim (piano)
6.25am
Brahms, Johannes (1833-1897): Trio in A minor, Op 114
Ellen Margrethe Flesjo (cello)
Hans Christian Braein (clarinet)
Havard Gimse (piano)
6.50am
Alkan, Charles-Valentin (1813-1888): Le festin d'Esope in E minor, Op 39 No 12 (12 studies, Op 39) - 1857
Johan Ullen (piano).