Main content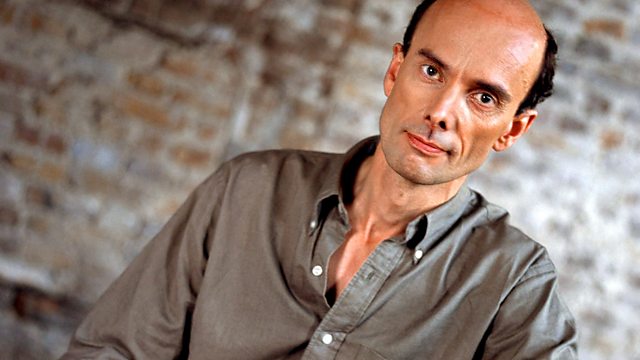 Tchaikovsky's The Tsarina's Slippers
Martin Handley presents Tchaikovsky's only comic and rarely heard opera, a Christmas story performed for the first time at the Royal Opera House, Covent Garden.
Presented by Martin Handley.
Rarely heard, Tchaikovsky's only comic opera, his Christmas story The Tsarina's Slippers (Cherevichki), is performed for the first time at London's Royal Opera House in a new production by director Francesca Zambello and choreographer Alastair Marriott.
Inspired by one of Nikolai Gogol's most famous short tales, Christmas Eve, the opera is a mix of village comedy and fairy-tale fantasy. The beautiful Oxana will only marry her besotted blacksmith Vakula if he finds the Tsarina's little leather slippers for her. The desperate Vakula finally uses the Devil to help him fulfil his beloved's wish. There is much devilry, mistaken identity, hiding of lovers and drunken villagers along the way.
Written in 1885, the opera is a revision of one Tchaikovsky had written ten years earlier, Vakula the Smith, with which he had won a competition set by the Russian Music Society. But his first attempt at setting this story never won the public's favour and, in 1885, he took up the score again, made revisions and changed the title to Cherevichki. The music ranges from popular dances and Christmas carols to deeply moving lyrical scenes such as Vakula's despairing monologue in Act 3.
Solokha (a witch) ...... Larissa Diadkova (mezzo-soprano)
The Devil ...... Maxim Mikhailov (bass)
Chub (an elderly Cossack) ...... Vladimir Matorin (bass)
Panas (Chub's friend) ...... John Upperton (tenor)
Oxana ...... Olga Guryakova (soprano)
Vakula ...... Vsevolod Grivnov (tenor)
Pan Golova (The Mayor) ...... Alexander Vassiliev (baritone)
The Schoolmaster ...... Vyacheslav Voynarovskiy (tenor)
Wood Goblin ...... Changhan Lim (baritone)
Echo ...... Andrew Macnair (tenor)
His Highness ...... Sergei Leiferkus (bass)
Master of Ceremonies ...... Jeremy White (bass)
Royal Opera Chorus
Orchestra of the Royal Opera House
Alexander Polianichko (conductor).