Main content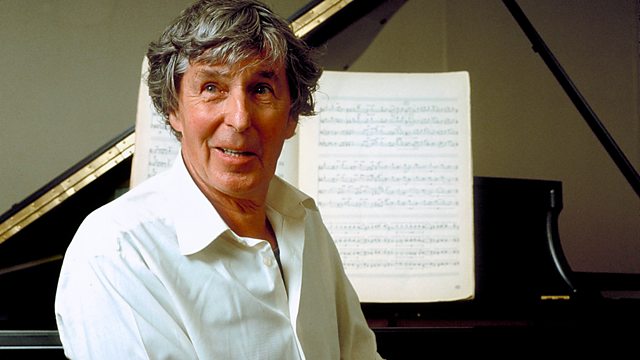 Tippett: A Child of Our Time
Frances Fyfield and her team reveal the tortured process of Sir Michael Tippett's creativity as he produced his first major success, the oratorio A Child of Our Time.
Frances Fyfield tracks down the stories behind the scores of well-known pieces of music.
Using the pencil-written score and private notebooks and letters, Frances unpacks the creative story behind Sir Michael Tippett's oratorio, A Child of Our Time. With its Spiritual Choruses mixed with the stark modernity of its forbidding message, it stands now as one of the most powerful statements about man's potential for inhumanity to man.
As the letters and notes reveal, the inspiration for the peace was the shooting in 1938 of a German diplomat in Paris by an enraged 17-year-old Jewish boy, powerless to stop the Nazi atrocities against his family in Germany. His actions, twisted by Nazi propaganda, provoked Kristalnacht - a rising against Jewish people and property which resulted in the burning of synagogues and Jewish shops and houses.
Already a passionate political thinker, Tippett tried to express his feelings through a three-part oratorio that described the way a man, the child of the title, can be coralled into an act of self-destruction. And set against this dark journey are the spirituals, one of which - 'Steal away to Jesue' - he had heard and been inspired by on a radio broadcast. Like Bach's chorales, they remain a way into the piece for many listeners, commenting on the moods and reflecting on the anger, despair and resignation of the child's journey.
As well as revealing Tippett's workings and worryings over the music, the British Library's archive also throws light on the way the libretto developed, being sent for improvement to poet TS Eliot, who promptly sent it back advising the composer that he was managing quite well on his own.
Joing Frances are Sarah Walker, who sang the vital mezzo soprano role in a recording made in 1991 with the composer himself conducting; music scholar and writer Paul Banks and graphologist Ruth Rostron.