Main content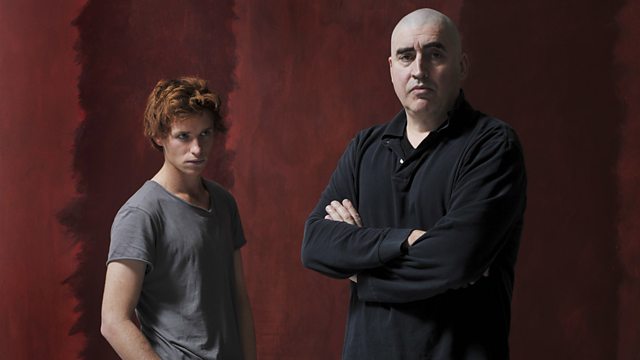 09/12/2009
Michael Frayn discusses his travel writing; review of new play Red, about the life of artist Mark Rothko; Elvis Costello on the Black-E arts centre.
English playwright and novelist Michael Frayn discusses his collection of travel writing, from the sixties and seventies, which became the starting point for some of the novels and plays he later wrote.
In the late 1950s, abstract expressionist painter Mark Rothko accepted a commission to provide a series of murals for The Four Seasons, the opulent restaurant in The Seagram Building, a dazzling new skyscraper which was under construction in New York. At first Rothko was excited at being given a special place where his paintings could be seen together, but gradually he became disillusioned with the restaurant, finally deciding that it was an inappropriate home for his art. Red, a new play starring Alfred Molina as Rothko, has just opened, charting his work on the murals and his falling out of love with The Four Seasons. Sarah Churchwell reviews Red, and discuss its exploration of Rothko's belief that art and ideas are inseparable.
Front Row's very own personal shoppers offer advice on what classical music CDs to buy this Christmas. Helen Wallace (BBC Music Magazine) and James Inverne (Gramophone) answer questions from listeners who have a particular musical quandary and want help buying classical CDs.
Last year Front Row visited Liverpool's Black-E centre - one of the oldest community arts centres in the country - as it played its part in the city's Capital of Culture celebrations. Now the Black-E has won 50,000 pounds of lottery funding to organise its 40 year archive. Geoff Bird visited the centre and spoke to Elvis Costello, who launched his professional career there, as a 16-year-old schoolboy, in 1971.