Main content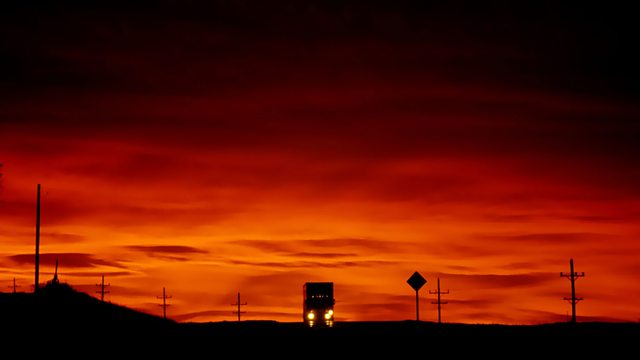 02/12/2009
Music including Gounod, Saint-Saens, Bach, Rimsky Korsakov, Debussy, Ravel, Escher, Couperin, Brahms, Haydn, Gesualdo, Mendelssohn, Abel, Norman, Grieg, Mozart and Berg.
Including:
1.00am
Gounod, Charles (1818-1893): Ballet music (Faust)
Hong Kong Sinfonietta
Yip Wing-sie (conductor)
1.19am
Saint-Saens, Camille (1835-1921): Piano Concerto No 2 in G minor, Op 22
Jean-Frederic Neuburger (piano)
Hong Kong Sinfonietta
Yip Wing-sie (conductor)
1.42am
Bach, Johann Sebastian (1685-1750): Cantata No 208 (Was mir behagt, ist) (Where sheep may safely graze)
Jean-Frederic Neuburger (piano)
1.47am
Rimsky-Korsakov, Nikolay (1844-1908): Scheherazade, Op 35 - symphonic suite
Hong Kong Sinfonietta
Yip Wing-sie (conductor)
2.34am
Debussy, Claude (1862-1918): String Quartet in G minor, Op 10
Tilev String Quartet
3.01am
Ravel, Maurice (1875-1937): Le tombeau de Couperin - suite for orchestra
Norwegian Radio Orchestra
Antoni Ros-Marba (conductor)
3.20am
Escher, Rudolf (1912-1980): Le tombeau de Ravel (1952)
Jacques Zoon (flute)
Bart Schneeman (oboe)
Ronald Hoogeveen (violin)
Zoltan Benyacs (viola)
Dmitri Ferschtman (cello)
Glen Wilson (harpsichord)
3.45am
Couperin, Francois (1668-1733): Treizieme concert a deux violes (Les gouts reunis ou Nouveaux Concerts, Paris, 1724)
Violes Esgales
3.56am
Brahms, Johannes (1833-1897): Vier Klavierstucke, Op 119
Robert Silverman (piano)
4.14am
Haydn, Joseph (1732-1809); text: Peter Pindar: Der Sturm (The Storm)
Netherlands Radio Choir and Chamber Orchestra
Antoni Ros-Marba (conductor)
4.24am
Gluck, Christoph Willibald (1714-1787): Dance of the Furies (Orfeo ed Euridice, Act 2)
Calgary Philharmonic Orchestra
Mario Bernardi (conductor)
4.29am
Schubert, Franz (1797-1828): Der Alpenjager, D588b
Christoph Pregardien (tenor)
Andreas Staier (fortepiano - after Johann Fritz, Vienna c.1815)
4.35am
Gesualdo, Carlo (c.1560-1613), arr. Maxwell Davies: Peccantem me quotidiae; O vos omnes - motets
Graham Ashton Brass Ensemble
4.44am
Mendelssohn, Felix (1809-1847): Symphony No 10 in B minor for string orchestra
Risor Festival Strings
4.54am
Paderewski, Ignacy Jan (1860-1941): Nocturne in B flat, Op 16 No 4
Ignacy Paderewski (piano)
5.01am
Nielsen, Carl (1865-1931): Overture (Masquerade)
Norwegian Radio Orchestra
Ari Rasilainen (conductor)
5.06am
Poulenc, Francis (1899-1963): Capriccio - after Finale of cantata Le Bal masque
Wyneke Jordans (piano)
Leo van Doselaar (piano)
5.12am
Abel, Carl Friedrich (1723-1787): Trio in G for two flutes and continuo, Op 16 No 4
La Stagione Frankfurt:
Karl Kaiser, Michael Schneider (flutes)
Rainer Zipperling (cello)
5.22am
Dallapiccola, Luigi (1904-1975): Due Cori di Mchaelangelo Buonarroto il Giovane
Netherlands Chamber Choir
Eric Ericson (conductor)
5.33am
Jarzebski, Adam (1590-1649): Sentinella
Simon Standage (violin)
Il Tempo
5.38am
Vladigerov, Pancho (1899-1978): Elegie d'automne (Trois pieces pour piano, Op 15)
Ludmil Angelov (piano)
5.45am
Norman, Ludwig (1831-1885), arr. Niklas Willen: Andante sostenuto
Swedish Radio Symphony Orchestra
Niklas Willen (conductor)
5.54am
Bach, Johann Sebastian (1685-1750): Brandenburg Concerto No 3 in G, BWV1048
Australian Brandenburg Orchestra
Paul Dyer (conductor)
6.08am
Grieg, Edvard (1843-1907): Holberg Suite for string orchestra, Op 40
Stavanger Symphony Orchestra
Eivind Aadland (conductor)
6.30am
Mozart, Wolfgang Amadeus (1756-1791): Quartet in C for flute and strings, K171 (also known as K285b)
Young-Mi Kim (flute)
Yong-Woo Chun (violin)
Myung-Hee Cho (viola)
Jink-Yung Chee (cello)
6.46am
Berg, Alban (1885-1935), arr. for orchestra by Verbey: Piano Sonata, Op 1 (1907/8)
Royal Concertgebouw Orchestra
Riccardo Chailly (conductor).