Main content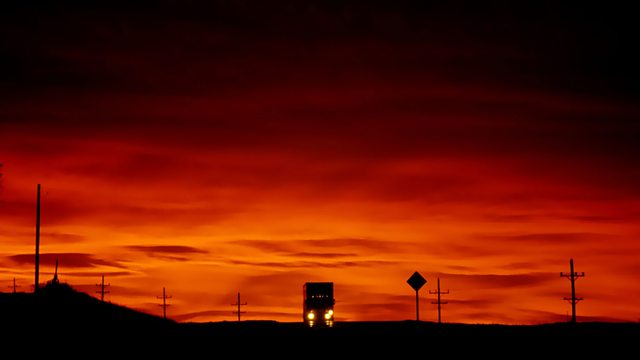 01/12/2009
Music including Mozart, Schumann, Brahms, Beethoven, Tchaikovsky, A Scarlatti, Hartmann, Auber, Machaut, Pergolesi, J Strauss II, Chopin, Alpaerts, Strauss, Grieg and Bach.
Including:
1.00am
Mozart, Wolfgang Amadeus (1756-1791): Trio in C for piano and strings, K548
1.20am
Schumann, Robert (1810-1856): Piano Trio No 1 in D minor, Op 63
Kungsbacka Trio
1.52am
Brahms, Johannes (1833-1897): Quartet No 1 in G minor for piano and strings, Op 25
Laurence Power (viola)
Kungsbacka Trio
2.34am
Beethoven, Ludwig van (1770-1827): Symphony No 8 in F, Op 93
BBC National Orchestra of Wales
Richard Hickox (conductor)
3.01am
Tchaikovsky, Pyotr Il'yich (1840-1893): Serenade in C for strings, Op 48
Danish Radio Concert Orchestra
Hannu Koivula (conductor)
3.33am
Scarlatti, Alessandro (1660-1725): Stabat mater (1724)
Valeri Popova (soprano)
Penka Dilova (mezzo-soprano)
Tolbuhin Children's Chorus
Bulgarian National Radio Sinfonietta
Dragomir Nenov (conductor)
4.15am
Hartmann, Johan Peter Emilius (1805-1900): Deux pieces caracteristiques, Op 25
Nina Gade (piano)
4.28am
Auber, Daniel-Francois-Esprit (1782-1871): Overture (Le cheval de bronze)
Slovak Radio Symphony Orchestra
Stefan Robl (conductor)
4.37am
Machaut, Guillaume de (c.1300-1377): Ballade 32: Ploures, dames, ploures vostre servant (Le Voir-Dit)
Oxford Camerata
Jeremy Summerly (conductor)
4.46am
Pergolesi, Giovanni Battista (1710-1736): Concerto in B flat for violin, strings and continuo
Andras Keller (violin)
Concerto Koln
5.01am
Strauss, Johann II (1825-1899), arr. Schoenberg: Rosen aus dem Suden (Roses from the South)
Canadian Chamber Ensemble
Raffi Armenian (conductor)
5.10am
Chopin, Fryderyk (1810-1849): Four mazurkas: in A minor, Op 17 No 4; in G sharp minor, Op 33 No 1; in C, Op 67 No 3; in A flat, Op 59 No 2
Ashley Wass (piano)
5.20am
Alpaerts, Flor (1876-1954): Serenade No 1 in A; Serenade No 2 in E (Avondmuziek - 1915)
I Solisti del Vento
Ivo Hadermann (conductor)
5.30am
Strauss, Richard (1864-1949): Till Eulenspiegels lustige Streiche, Op 28
BBC Philharmonic
Yan Pascal Tortelier (conductor)
5.45am
Mozart, Wolfgang Amadeus (1756-1791): Exsultate, jubilate, K165 - motet for soprano and orchestra
Kiri Te Kanawa (soprano)
Netherlands Radio Philharmonic
Kent Nagano (conductor)
6.00am
Grieg, Edvard Hagerup (1843-1907): Peer Gynt Suite No 1, Op 46
Bergen Philharmonic Orchestra
Ole Kristian Ruud (conductor)
6.24am
Bach, Johann Sebastian (1685-1750): Cantata No 21 (Ich hatte viel Bekummernis)
Antonella Balducci (soprano)
Frieder Lang (tenor)
Fulvio Bettini (baritone)
Solisti e Chorus of Swiss-Italian Radio and Ensemble Vanitas, Lugano
Diego Fasolis (conductor).