Main content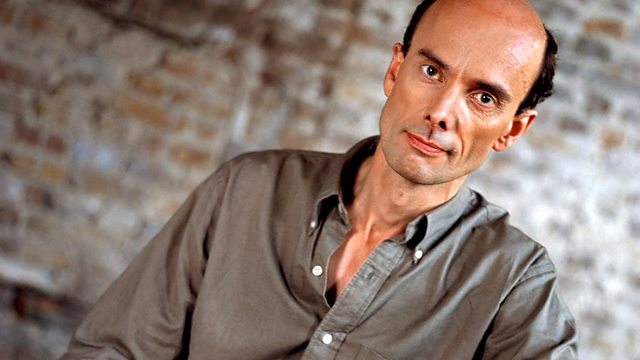 Bournemouth SO/Kirill Karabits
Bournemouth Symphony Orchestra under Kirill Karabits. Respighi: Fountains of Rome. Rachmaninov: Rhapsody on a theme of Paganini (Nikolai Lugansky - piano). Khachaturian: Spartacus.
Presented by Martin Handley.
The Bournemouth Symphony Orchestra continues its season with its new young principal conductor Kirill Karabits by focusing on works with an Italian theme, from composers with Russian connections.
Featuring Respighi's Fountains of Rome, the first of a set of three musical postcards depicting the city where he made his home. It depicts four of the Rome's finest fountains as seen at different times of day and demonstrates the composer's mastery of atmospheric orchestration.
Nikolai Lugansky, a great interpreter of the Russian romantic repertoire, joins the orchestra for Rachmaninov's last work for piano and orchestra, an extrovert demonstration of pianistic wizardry, based on a theme by the Italian virtuoso violinist Paganini. To end, the orchestra turns to Khachaturian's celebrated 1956 ballet, Spartacus, telling the story of the turbulent life of the slave turned gladiator, turned revolutionary, who almost brought the Roman Empire to its knees.
Nikolai Lugansky (piano)
Bournemouth Symphony Orchestra
Kirill Karabits (conductor)
Resphighi: Fountains of Rome
Rachmaninov: Rhapsody on a theme of Paganini
ENCORE: Rachmaninov, prelude in G sharp minor
Khachaturian: Spartacus (complete ballet)
ENCORE: Khachaturian: Sabre Dance from 'Gayaneh'
Followed by a focus on the British Composer Awards ahead of the 2009 ceremony, with music from a selection of nominees and a conversation with Ivan Hewett about listening to new works.
Jonathan Harvey: Speakings
BBC Scottish Symphony Orchestra
Ilan Volkov (conductor)
IRCAM musicians
Robert Jarvis: Entomophonix
George Benjamin: Into the Little Hill (extract from Part 2)
Ensemble Modern.
Franck Ollu (conductor)
Anu Komsi (soprano)
Hilary Summers (contralto)
NIMBUS NI 5828