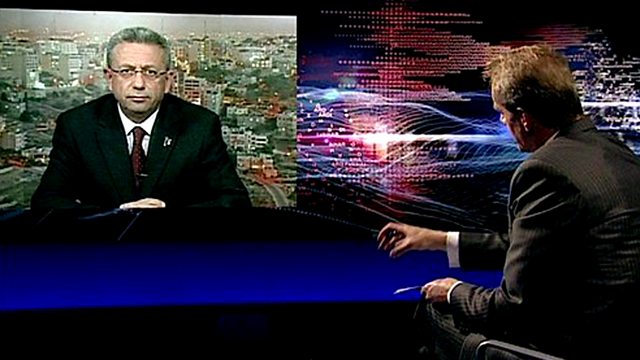 Mustafa Barghouti MP - Leader of the Palestinian National Initiative
The Palestinians will not enter talks with the Israelis unless they stop adding to Jewish settlements in the West Bank and Jersualem. The Israelis carry on building in both areas despite American protests.
The high hopes raised amongst Palestinians by President Obama's Cairo speech in June seem to be fading fast.
Stephen Sackur talks to an independent Palestinian MP who has long been involved in negotiations over the Palestinians' future, Mustafa Barghouti, who lost to Mahmoud Abbas in the last presidential election, and may stand again in the next election.
Last on