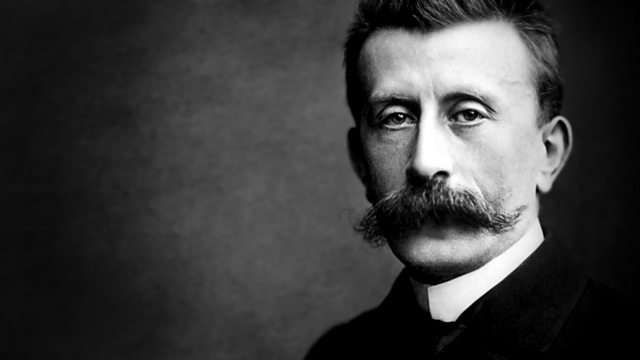 Donald Macleod explores the life and work of Moritz Moszkowski.
He focuses on how Moszkowski often saw the funny side of life, responding to heavy criticism of his worth as a composer with amusing retorts and creating a comical musical parody of eight more famous composers called 'Anton Note-squasher'.
Spanish Dance No 1, Op 65
Bracha Eden and Alexander Tamir (piano duet)
PWK 1134 Tr 4
Suite for two violins and piano, Op 71
Ilya Gringolts, Alexandr Bulov (violins)
Irina Ryumina (piano)
BIS-CD-1016 Trs 14-17
Bizet, transcr. Moszkowski: Chanson Boheme (Carmen)
Leslie Howard (piano)
Helios CDH55109 Tr 9
Wagner, transcr. Moszkowski: Isolde's Death (Tristan und Isolde)
Christof Keymer (piano)
Berlin 1640, CD 2 Tr 2
Anton Notenquetscher am Klavier (Anton Note-Squasher at the Piano): Musical Parodies by Moritz Moszkowski
Christof Keymer (piano)
Berlin 1640, CD 2 Trs 9-17.
Last on