Main content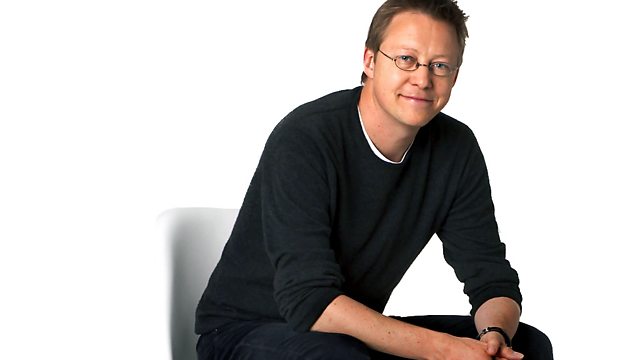 18/11/2009
Simon is at Westminster for the State Opening of Parliament, speaking to David Blanchflower, who forecast the credit crunch, and comedian Jason Manford.
Simon is live from Westminster with reaction to the Queen's Speech, including the response in Parliament from both David Cameron for Her Majesty's Opposition and Gordon Brown for the Government.
Plus, news of Jenson Button's move from Brawn GP to McLaren, a World Cup qualifying grudge match in Africa, and an extended interview with David Blanchflower, the former member of the Bank of England's Monetary Policy Committee who foresaw the credit crunch.
Last on
Chapters
Jason Manford: "I'm naturally nosey"

Stand-up comedian Jason Manford chats about playing crime top trumps, meeting Postman Pat and an alternative Worzel Gummage head for Moonsford the Man City mascot.

Duration: 18:46

David Cameron on the Queen's Speech

The Conservative leader of the Opposition criticises the content of the government's plans for the next parliament.

Duration: 17:23

Gordon Brown on the Queen's Speech

The Prime Minister explains and defends the government's latest proposals set out in today's announcement.

Duration: 32:27

Nick Clegg on the Queen's Speech

The Liberal Democrat leader savages the government's latest proposals for legislation. The speech continues into the Simon Mayo programme.

Duration: 02:57

Broadcast