Main content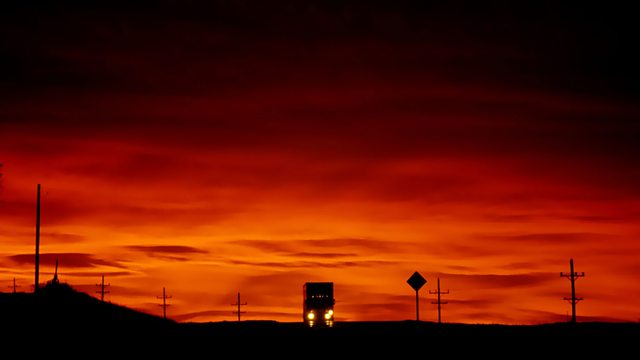 20/11/2009
Music including Murcia, Visee, Kellner, Locke, Bach, Beethoven, Vivaldi, Sibelius, Donizetti, Fesch, Delius, Handel, Dohnanyi, Wagner, Bach, Albeniz, Ponce, Roussel and Zajc.
Including:
1.00am
Murcia, Santiago de (1682-1740): Cumbees; Fandango (Los imposibles)
1.10am
Visee, Robert de (c.1655-c.1732/3): Suite in D minor
1.23am
Kellner, David (1670-1748): Suite in D for lute
1.35am
Weiss, Silvius Leopold (1686-1750): Lute Sonata in A
Jakob Lindberg (baroque guitar/lute)
1.58am
Locke, Matthew (c.1630-1677): The Tempest - instrumental music for the opera
Concerto Copenhagen
Lars Ulrik Mortensen (director)
2.16am
Bach, Johann Sebastian (1685-1750): Sinfonias (15 three-part Inventions), BWV787-801
Glenn Gould (piano)
2.43am
Festa, Costanzo (1528-1601): Magnificat octavi toni
BBC Singers
Stephen Cleobury (conductor)
3.01am
Beethoven, Ludwig van (1770-1827): Piano Sonata in C minor, Op 10 No 1
Geoffrey Lancaster (fortepiano - after Anton Walter, Vienna 1795)
3.22am
Savli, Peter (b.1961): My Thought
Domzale Chamber Choir
Tomaz Pirnat (conductor)
3.25am
Misson, Andrej (b.1960): Spring Will Come
Domzale Chamber Choir
Tomaz Pirnat (conductor)
3.29am
Vivaldi, Antonio (1678-1741): The Four Seasons, Op 8 Nos 1-4
Barbara Jane Gilbey (violin)
Tasmanian Symphony Chamber Players
Geoffrey Lancaster (conductor)
4.10am
Sibelius, Jean (1865-1957): En Saga (1st version of 1892)
Finnish Radio Symphony Orchestra
Jukka-Pekka Saraste (conductor)
4.31am
Debussy, Claude (1862-1918): Reverie (orig. for piano solo)
Jan-Erik Gustafsson (cello)
Heini Karkkainen (piano)
4.36am
Donizetti, Gaetano (1797-1848): Norina's Cavatina: Quel guardo il cavaliere (Don Pasquale, Act 1, Sc 2)
Adriana Marfisi (soprano)
Oslo Philharmonic
Nello Santi (conductor)
4.43am
Buxtehude, Dietrich (1637-1707): Toccata and Fugue in F, BuxWV 156
Pieter van Dijk (organ; recorded at Oude Walenkerk, Amsterdam)
4.51am
Fesch, Willem de (1687-c.1757): Concerto in D, Op 5 No 1
Musica ad Rhenum
5.01am
Delius, Frederick (1862-1934): Prelude (Irmelin)
Symphony Nova Scotia
Georg Tintner (conductor)
5.06am
Froberger, Johann Jakob (1616-1667): Lamento sopra la Morte Ferdinandi III (1657)
Jacques Ogg (harpsichord)
5.13am
Schmelzer, Johann Heinrich (c.1620-80): Lamento sopra la morte Ferdinandi III for two violins, viola and continuo
London Baroque
5.20am
Handel, Georg Frideric (1685-1759): Voluntary in D (Sprituoso and Fugue)
Jan Jongepier (1740 Johann Michaell Schwarzburg organ of Waalse Kerk, Leeuwarden, Netherlands)
5.23am
Handel, George Frideric (1685-1759): Voluntary No 1 in C
Dom Andre Laberge (organ - 1999 Karl Wilhelm at the abbey church Saint-Benoit-du-Lac, Quebec, Canada)
5.27am
Sialm, Duri (1891-1961): Al Segner, laud honur
Judith Scherrer (mezzo-soprano)
Clau Derungs (piano)
Falera Men's Chorus
Giusep Decurtins (director)
5.31am
Dohnanyi, Erno (1877-1960): Konzertstuck in D for cello and orchestra, Op 12
Dmitri Ferschtmann (cello)
Netherlands Radio Philharmonic
Bernhard Klee (conductor)
5.54am
Wagner, Richard (1813-1883): Brunnhilde's Immolation Scene (Gotterdammerung, Act 3) - 1876
Roberta Knie (soprano)
Zagreb Philharmonic Orchestra
Lovro von Matacic (conductor)
6.14am
Bach, Johann Sebastian (1685-1750), arr. G Catoire: Passacaglia (and Fugue) in C minor, BWV582
Sergei Terentjev (piano)
6.30am
Albeniz, Isaac (1860-1909): Cordoba (Cantos de Espana, Op 232 No 4)
Eolina Quartet:
Vessela Jeleva (harp)
Nikolay Koev (flute)
Stefan Daltchev (piano)
Vladislav Andonov (viola)
6.36am
Ponce, Manuel Maria (1882-1948): Preludes: Nos 1, 2, 7, 8, 9, 10, 11
Heiki Matlik (guitar)
6.43am
Roussel, Albert (1869-1937): Le bachelier de Salamanque, Op 20 No 2
Ola Eliasson (baritone)
Mats Jansson (piano)
6.45am
Roussel, Albert (1869-1937): Aria No 2 (Vocalise No 2)
Antanas Talocka (clarinet)
Lilija Talockiene (piano)
6.47am
Zajc, Ivan (1832-1914): Zrinski's aria; Eva and Zrinski's duet (Nikola Subic Zrinski - 1876)
Ferdinand Radovan (baritone)
Eva ...... Mirella Toic (soprano)
Zrinski ...... Ratomir Kliskic (baritone)
Croatian Radio and Television Symphony Orchestra
Pavle Despalj (conductor).