Main content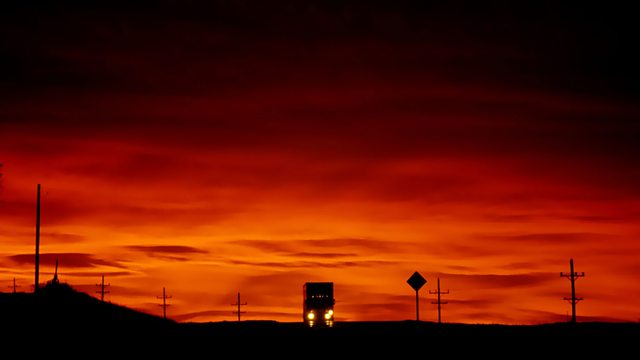 18/11/2009
Music including Bach, Mozart, Debussy, Stucken, Moscheles, Haydn, Grieg, Sumera, Part, Handel, Dussek, Diamond, Pisendel, Scarlatti, Schubert, Liszt, Vierdanck, Forster and Caplet.
Including:
1.00am
Bach, Johann Sebastian (1685-1750): Trio Sonata in C minor (Musikalischen Opfer, BWV1079)
Tom Ottar Andreassen (flute)
Frode Larsen (violin)
Emery Cardas (cello)
Knut Johanssen (harpsichord)
1.20am
Mozart, Wolfgang Amadeus (1756-1791): Flute Quartet No 4 in A, K298
Tom Ottar Andreassen (flute)
Frode Larsen (violin)
Jon Sonstebp (viola)
Emery Cardas (cello)
1.32am
Debussy, Claude (1862-1918): Sonata for flute, viola and harp, L137
Tom Ottar Andreassen (flute)
Jon Sonstebo (viola)
Sidsel Walstad (harp)
1.50am
Stucken, Frank van der (1858-1929): Symphonic Prologue to Heinrich Heine's tragedy William Ratcliffe
Vlaams Radio Orkest (Flemish Radio Orchestra)
Bjarte Engeset (conductor)
2.18am
Moscheles, Ignaz (1794-1870): Characteristic Tribute to the Memory of Malibran - Fantasia in C sharp minor for the piano forte, Op 94
Tom Beghin (fortepiano - built by John Broadwood and Sons, London, 1827)
2.30am
Henderson, Ruth Watson (b.1932): In Memoriam Elmer Iseler
Elmer Iseler Singers
Lydia Adams (conductor)
2.37am
Haydn, Joseph (1732-1809): Symphony No 94 in G (Surprise)
Bergen Philharmonic Orchestra
Philippe Entremont (conductor)
3.01am
Rachmaninov, Sergei (1873-1943): Prelude in C sharp minor, Op 3 No 2
Sergei Terentjev (piano)
3.04am
Terentjev, Sergei (b.1946): Improvisations on Chopin's Prelude in A
Sergei Terentjev (piano)
3.08am
Grieg, Edvard (1843-1907): Haugtussa - song cycle
Solveig Kringelborn (soprano)
Sveinung Bjelland (piano)
3.36am
Sumera, Lepo (1950-2000): Symphony No 2
Estonian Radio Symphony Orchestra
Peeter Lilje (conductor)
3.56am
Part, Arvo (b.1935): Fratres for cello and piano (1977)
Petr Nouzovsky (cello)
Yukie Ichimura (piano)
4.09am
Lauridsen, Morten (b.1943): Contre qui Rose - 1993 (Les chansons des roses - 2nd mvt)
Phoenix Chamber Choir
Ramona Luengen (conductor)
4.12am
Handel, Georg Frideric (1685-1759): Flammende Rose, Zierde der Erden, HWV210 (Deutsche Arien - No 9)
Helene Plouffe (violin)
Louise Pellerin (oboe)
Dom Andre Laberge (organ - 1999 Karl Wilhelm at the abbey church Saint-Benoit-du-Lac)
4.18am
Kraus, Joseph Martin (1756-1792): Symphony in C, VB139
Concerto Koln
4.31am
Dussek, Jan Ladislav (1760-1812): Sonata in D, Op 31 No 2
Andreas Staier (fortepiano - Broadwood-Hammerflugel, 1805, from the collection Jerome Hantai and restored in 1992 by Christopher Clarke)
4.44am
Diamond, David (b.1915): Rounds for string orchestra
CBC Vancouver Orchestra
Mario Bernardi (conductor)
5.01am
Vitols, Jazeps (1863-1948): Romance
Valdis Zarins (violin)
Ieva Zarina (piano)
5.08am
Zwart, Jan (1877-1937): Canonisch voorspel over Psalm 84 vers 1 (Canonic prelude on Psalm 84:1)
Wout van Andel (organ)
5.11am
Sweelinck, Jan Pieterszoon (1562-1621): Pseaume 90
Netherlands Chamber Choir
Paul Van Nevel (director)
5.14am
Pisendel, Johann (1687-1755): Sonata in C minor for two oboes
Michael Niesemann, Alison Gangler (oboes)
Musica Antiqua Koln
Reinhard Goebel (conductor)
5.19am
Scarlatti, Domenico (1685-1757): Sonata in B minor, Kk87
Andreas Staier (harpsichord)
5.25am
Mozart, Wolfgang Amadeus (1756-1791): Trio in E flat for piano clarinet and viola, K498 (Kegelstatt)
Martin Frost (clarinet)
Antoine Tamestit (viola)
Cedric Tiberghien (piano)
5.44am
Schubert, Franz (1797-1828): Versunken, D715 (Sunken)
5.46am
Schubert: Sehnsucht (Longing), D123
5.49am
Schubert: Hoffnung, D637
5.52am
Schubert: Des Madchens Klage, D191
5.56am
Schubert: Gruppe aus dem Tartarus, D583
Christoph Pregardien (tenor)
Andreas Staier (fortepiano)
6.00am
Liszt, Franz (1811-1886), arr. Eduard Reuss: Concerto Pathetique, S365
Viktor Chuchkov (piano)
Bulgarian National Radio Symphony Orchestra
Vassil Stefanov (conductor)
6.20am
Vierdanck, Johann (1605-1646): Sonata a 4
Musica Fiata
Roland Wilson (director)
6.24am
Forster, Kaspar (1616-1673): Sonata a 3 in C minor; Sonata a 7
Musica Fiata
Roland Wilson (director)
6.35am
Dulichius, Philipp (1562-1631): Sunt pia sceptra (motet for six voices)
Ensemble Weser Renaissance (voices and instruments)
Manfred Cordes (conductor)
6.40am
Caplet, Andre (1878-1925): Divertissement No 1 - A la francaise
Mojca Zlobko (harp)
6.45am
Debussy, Claude (1862-1918): Sonata in G minor for violin and piano
Janine Jansen (violin)
David Kyuken (piano).