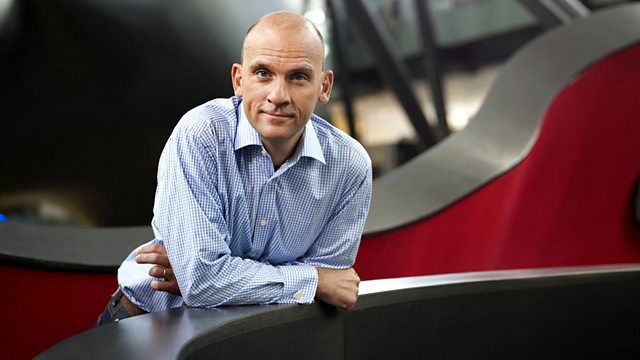 Tomasz Stanko at the London Jazz Festival
Jez Nelson presents Polish trumpeter Tomasz Stanko recorded in concert at the 2009 London Jazz Festival. Known for his explorative forays into everything from folk to free jazz, here Stanko presents his new quintet. Expect a subtly different sound world, with bold drum rhythms and electric bass alongside Stanko's haunting and mysterious trumpet tones.
Plus a solo session from pioneering percussionist Lukas Ligeti. The son of the modernist composer Gyorgy Ligeti, he creates a similar richness of rhythms and textures of sound in his work. In this solo session on the electronic marimba, Lukas fuses traditional African sounds with a modern, edgy mix of western compositional styles.
To see pictures of the marimba lumina and Lukas Ligeti, go to the Jazz on 3 Flickr page - www.flickr.com/photos/jazzon3
Playlist:
Tomasz Stanko Quintet recorded at Queen Elizabeth Hall, London on November 15, 2009
Line up:
Tomasz Stanko (trumpet)
Alexi Tuomarila (piano)
Jakob Bro (guitar)
Anders Christensen (bass)
Olavi Louhivuori (drums)
Set 1:
New Song (Stanko) segued into Dirge for Europe (Krzysztof Komeda)
Last Song, The Dark Eyes of Martha Hirsch and So Nice segued (all by Stanko)
Grand Central (Stanko)
For details of Radio 3's coverage of the London Jazz Festival go to:
http://www.bbc.co.uk/radio3/jazz/londonjazzfestival/2009/
Jez interviews Tomasz Stanko backstage at the Queen Elizabeth Hall
Set 2:
Amsterdam Avenue segued into May Sun (both Stanko)
Euforila (Stanko)
Terminal 7 (Stanko)
Recommended further listening:
Artist: Tomasz Stanko
Album title: Dark Eyes
Label: ECM
Released: October 2009
Peggy Sutton interviews Lukas Ligeti
Lukas Ligeti performs on the Marimba Lumina in a solo session exclusively for Jazz on 3 recorded on November 12, 2009
Set list:
Entering Perceived Masks (Lukas Ligeti)
Lukas Ligeti performs at the University of Edinburgh on 17 November 2009 and gives a workshop on the following day, Wednesday 18 November.
Last on