Main content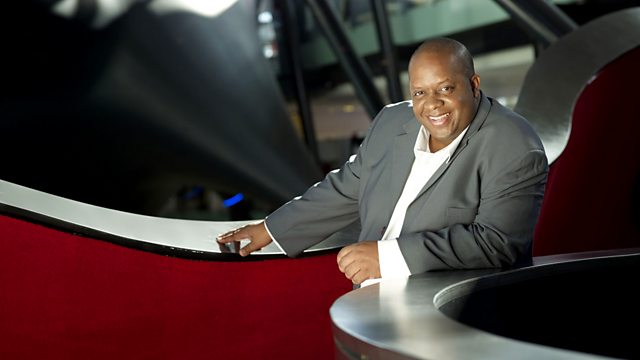 London Jazz Festival 2009
Claire Martin presents a special programme to mark the start of the 2009 London Jazz Festival. With singer Sheila Jordan, pianist Pawel Kaczmarczyk and vocalist Kurt Elling.
Claire Martin presents the programme from the BBC Radio Theatre, as part of the 2009 London Jazz Festival. Including special guests Kurt Elling and Laurence Hobgood, Sheila Jordan with the Brian Kellock Trio, as well as the Pawel Kaczmarczyk and his Audio Feeling Band.
Brian Kellock Trio/Sheila Jordan
Sheila Jordan (vocals), Brian Kellock (piano), Stu Ritchie (drums), Kenny Ellis (bass)
Title: Falling In Love With Love
Composer:Rogers/Hart
Dur: 5m44s
Title: The Moon Is A Harsh Mistress
Composer: Jimmy Webb
Dur: 5m49s
Title: Oh Lady Be Good
Composer: Gershwin
Dur: 4m47s
Title: Oh Papa Da
Composer: Dizzy Gillespie
Dur: 8m08s
Pawel Kaczmarczyk Quartet (Audio Feeling Band)
Pawel Kacmarczyk (piano), Radek Nowicki (saxophones), Wojtek Pulcyn (double bass), Pawel Dobrowolski (drums)
Title: Catch More Chicks
Composer: Pawel Kaczmarczyk
Dur: 13m21s
Title: Adorable Little Rose
Composer: Pawel Kaczmarczyk
Dur: 9m50s
Title: Logan
Composer: Pawel Kaczmarczyk
Dur: 5m48s
Kurt Elling (vocals)
Laurence Hobgood (piano)
Title: You Are Too Beautiful
Composer: Hart/Rogers
Dur: 7m57s
Title: Those Clouds Are Heavy, You Dig?
Composer: Brubeck/Desmond
Dur: 6m14s
Title: The Hawk
Composer: Laurence Hobgood/France Wright
Dur: 10m07s.
More episodes
Previous
You are at the first episode