Main content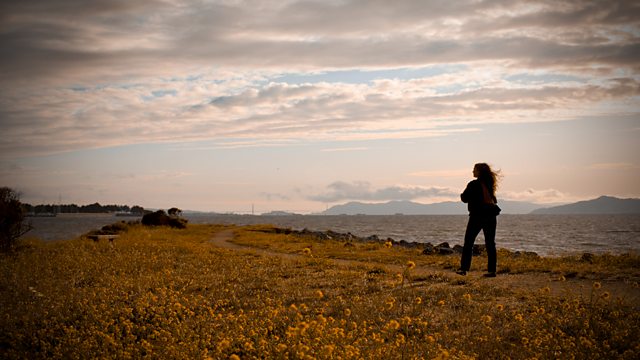 Solitude
Paul McGann and Kirsty Besterman read works on the theme of solitude by Wordsworth, Larkin, Whitman and Emily Dickinson. With music by Delius, Scriabin and Thelonius Monk.
We shut out the hustle and bustle of the outside world and explore the emotion and experience of solitude through a sequence of poetry, prose and music. Readings by Paul McGann and Kirsty Besterman.
With words from Alexandre Dumas, William Wordsworth, Philip Larkin, Emily Dickinson and Maya Angelou and music from Bach, Delius, Strauss, Scriabin and Thelonious Monk.
Music Played
Timings (where shown) are from the start of the programme in hours and minutes
Lord Byron

Solitude read by Paul McGann

William Wordsworth

Personal Talk read by Kirsty Besterman

Li Bai

Drinking Alone by Moonlight read by Paul McGann (translator Arthur Waley)

Michael Drayton

Sonnet XI: You Not Alone read by Paul McGann

Walt Whitman

A noiseless patient spider read by Kirsty Besterman

Maya Angelou

Alone read by Maya Angelou

James Tate

Cricket Cricket read by Kirsty Besterman

Philip Larkin

Best Society read by Paul McGann

Tomas Transtromer

Solitude I read by Kirsty Besterman (translated by Robert Bly)

Tomas Transtromer

Solitude II read by Paul McGann (translated by Robert Bly)

Ws Merwin

The Lantern read by Kirsty Besterman

Michael Drayton

The Song of Jonah in the Whales Bellie read by Paul McGann

Alexandre Dumas

Count of Monte Cristo read by Paul McGann (Translated by David Coward)

Stevie Smith

The Commuted Sentence read by Kirsty Besterman

Emily Dickinson

It Might be Lonelier by read by Kirsty Besterman

W.B.Yeats

The Lake Isle of Innisfree read by Paul McGann