Main content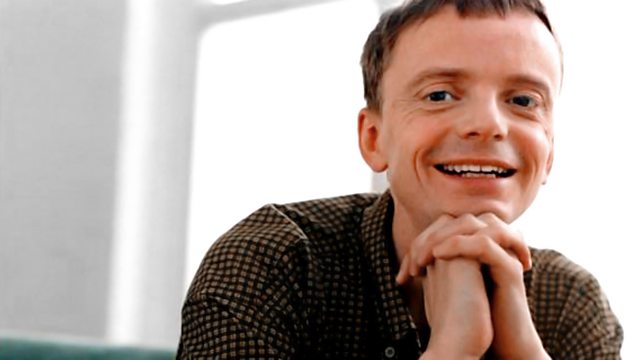 Ligeti's Le Grand Macabre
Ivan Hewett presents Ligeti's 'nearly apocalyptic' opera, a black comedy where the promised end of the world is stymied by drunk incompetence. Contains strong language.
Presented by Ivan Hewett.
In a performance given at Le Theatre de la Monnaie in Brussels, Leo Hussain conducts Ligeti's Le Grand Macabre with an international cast in a production by innovative Catalan theatre company La Fura dels Baus.
Ligeti's anarchic opera centres on a set of 'stock' characters, including a pair of young lovers, a cuckolded husband and domineering wife, a drunk, a pair of corrupt politicians and a corpulent prince. They live in a timeless dystopian 'Breughelland', visited by Death who promises the end of world but, though drink and incompetence, fails to deliver.
6.00pm
Ivan Hewett introduces Ligeti's 'anti-anti-opera' - as the composer himself called it - with the help of Ligeti's biographer Richard Steinitz.
6.10pm
Le Grand Macabre: Scenes 1 and 2
6.55pm
Richard Steinitz reveals more about the hidden depths and difficult gestation of this remarkable piece of theatre.
7.10pm
Le Grand Macabre: Scenes 3 and 4
Piet the Pot ...... Chris Merritt (tenor)
Amando ...... Frances Bourne (mezzo-soprano)
Amanda ...... Ilse Eerens (soprano)
Nekrotzar ...... Werner Van Mechelen (baritone)
Astradamors ...... Frode Olsen (bass)
Mescalina ...... Ning Liang (mezzo-soprano)
Venus ...... Barbara Hannigan (soprano)
Prince Go-Go ...... Brian Asawa (countertenor)
Ruffiak ...... Bernard Villiers (baritone)
Schobiack ...... Gerard Lavalle (baritone)
Schabernack ...... Jacques Does (baritone)
White Minister ...... Eberhard Lorenz (actor)
Black Minister ...... Martin Winkler (actor)
Gepopo/Chief of Secret Police ...... Barbara Hannigan (soprano)
La Monnaie Symphony Orchestra and Chorus
Leo Hussain (conductor)
Contains strong language.