Main content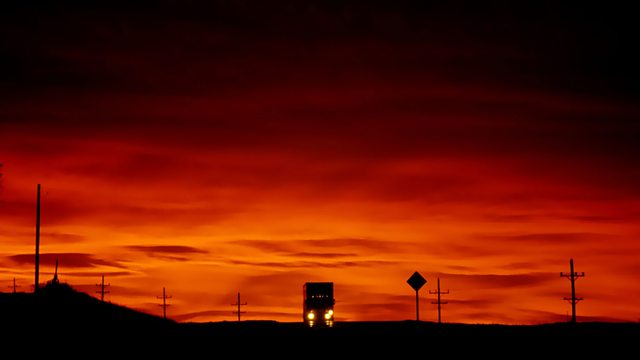 14/11/2009
Music including Mozart's Grosse Messe, followed by Bach, Schumann, Goldmark, Moniuszko, Stravinsky, Brahms, Chopin, Boccherini, Telemann, Handel, Ravel, Sullivan and Sibelius.
Including:
1.00am
Mozart, Wolfgang Amadeus (1756-1791): Mass in C minor, K427 (Grosse Messe)
Marita Solberg (soprano)
Marianne Beate Kielland (mezzo-soprano)
Fredrik Akselberg (tenor)
Trond Gudevold (bass)
Norwegian National Opera Choir
Oslo Philharmonic
Arvid Engegard (conductor)
2.20am
Bach, Johann Sebastian (1685-1750): Fantasia and Fugue in G minor for organ, BWV542 (Great)
Ligita Sneibe (organ)
2.32am
Schumann, Robert (1810-1856): String Quartet in A, Op 41 No 3
Faust Quartet
3.01am
Goldmark, Karoly (1830-1915): Overture (In Italien, Op 49)
Hungarian Radio Orchestra
Geza Oberfrank (conductor)
3.13am
Moniuszko, Stanislaw (1819-1872): Triolet (Triolet); Dumka; Przyczyna (The Reason)
Urszula Kryger (mezzo-soprano)
Katarzyna Jankowska-Borzykowska (piano)
3.21am
Stravinsky, Igor (1882-1971): Symphony in three movements
Sudwestrundfunk Symphony Orchestra
Igor Stravinsky (conductor)
3.43am
Brahms, Johannes (1833-1897): Vier Klvierstucke, Op 119
Robert Silverman (piano)
4.00am
Chopin, Fryderyk (1810-1849), arr. Paganini: Nocturne in D, Op 9 No 2
Vilmos Szabadi (violin)
Marta Gulyas (piano)
4.05am
Boccherini, Luigi (1743-1805): Cello Concerto in D, G478
Boris Andrianov (cello)
Varazdin Chamber Orchestra
David Geringas (conductor)
4.25am
Telemann, Georg Philipp (1681-1767): Overture in F for two chalumeaux, two violette and basso continuo
Collegium Aureum
Franzjosef Maier (concert master)
4.37am
La Rue, Pierre de (c.1460-1518): Kyrie (Missa Sancto Job)
Orlando Consort
4.42am
Duphly, Jacques (1715-1789): La Tribolet
Colin Tilney (harpsichord)
4.46am
Couperin, Francois (1668-1733): Musette de Choisy (Pieces de clavecin, ordre No 15)
Colin Tilney (harpsichord)
4.49am
Handel, George Frideric (1685-1759): Cara sposa, amante cara (Rinaldo, Act 1, Sc 7)
Graham Pushee (countertenor)
Australian Brandenburg Orchestra
Paul Dyer (artistic director)
5.01am
Le Concert Brise: Improvisation on La Monica
Le Concert Brise
5.08am
Bach, Johann Sebastian (1685-1750): Contrapunctus 1 and 2 (The Art of Fugue)
Young Danish String Quartet
5.15am
Ravel, Maurice (1875-1937): Piano Concerto in G
Alwin Bar (piano)
Netherlands Radio Symphony Orchestra
Bernhard Klee (conductor)
5.38am
Sullivan, Arthur (1842-1900): Symphony in E (Irish)
BBC Philharmonic
Richard Hickox (conductor)
6.14am
Trad, arr. Kreisler, Fritz (1875-1962): Farewell to Cucullain Londonderry Air - an old Irish melody (orig for violin and piano)
Moshe Hammer (violin)
Tsuyoshi Tsutsumi (cello)
William Tritt (piano)
6.19am
Daniel-Lesur, Jean Yves (1908-2002): Suite Medievale for flute, harp and string trio (1946)
Arpea Ensemble
6.34am
Anon: Four Songs of the Harp
Sequentia
6.50am
Sibelius, Jean (1865-1957): The Swan of Tuonela (Lemminkainen Suite)
DR Symphony Orchestra
John Storgards (conductor).