Main content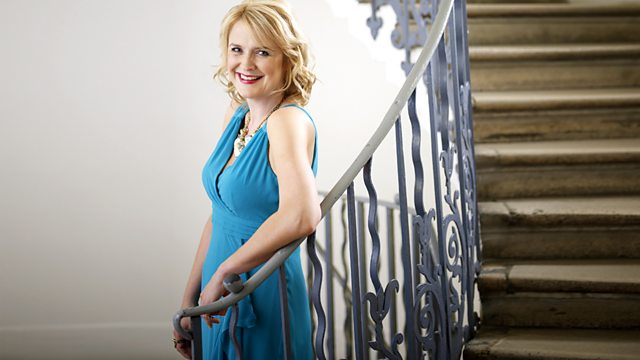 Thursday - Sarah Walker
With Sarah Walker. Including Liszt: Funerailles. Tansman: Symphony No 6. Britten: A Midsummer Night's Dream (excerpt). Part: Cantus in Memory of Benjamin Britten.
With Sarah Walker.
Featuring three choral memorials from the Renaissance, Jorge Bolet performing Liszt and Daniel Barenboim's live performance of Beethoven's First Piano Concerto, part of the free concert he gave for the people of East Germany after the fall of the Berlin Wall in 1989.
10.00am
Liszt: Funerailles
Jorge Bolet (piano)
RCA 82876633102
10.12am
Tansman: Symphony No 6 (In Memoriam)
Melbourne Chorale
Melbourne Symphony Orchestra
Oleg Caetani (conductor)
CHANDOS CHSA 5041
10.33am
Britten: Masque of Pyramus and Thisbe (A Midsummer Night's Dream, Act 3)
Theseus ...... Brian Bannatyne Scott (bass)
Hippolyta ...... Hilary Summers (contralto)
Lysander ...... John Mark Ainsley (tenor)
Demetrius ...... Paul Whelan (baritone)
Hermia ...... Ruby Philogene (mezzo-soprano)
Helena ...... Janice Watson (soprano)
Bottom ...... Robert Lloyd (bass)
Quince ...... Gwynne Howell (bass)
Flute ...... Ian Bostridge (tenor)
Snug ...... Stephen Richardson (bass)
Snout ...... Mark Tucker (tenor)
Starveling ...... Neal Davies (baritone)
London Symphony Orchestra
Colin Davis (conductor)
PHILIPS 4541222
10.50am
Part: Cantus in Memory of Benjamin Britten
Bergen Philharmonic Orchestra
Neeme Jarvi (conductor)
BIS CD 420
10.57am
Ockeghem: Mort tu as navre
Josquin Desprez: Nymphes des bois
Obrecht: Mille quingentis
The Clerks' Group
Edward Wickham (conductor)
GAUDEAMUS CDGAU 362
11.20am
Beethoven: Piano Concerto No 1 in C, Op 15
Berlin Philharmonic
Daniel Barenboim (piano/director)
SONY SK 45830.