Main content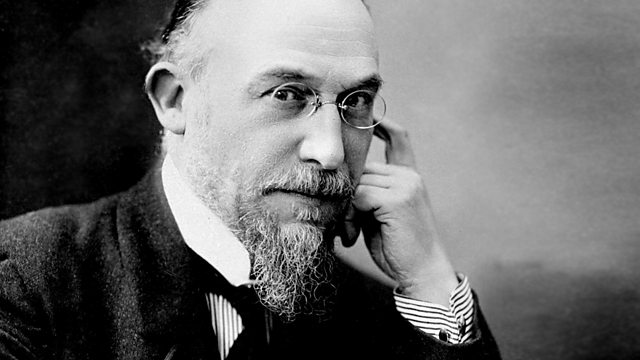 Donald Macleod explores Satie's 'mystic' period of the 1890s. Including the infamous Vexations, a short piece that the pianist is instructed to repeat 840 times.
In the 1890s, Satie reinvented himself as a holy man - a self-imposed outcast from the 'wicked' musical establishment. After a brief spell as the composer for a Christian cult, he set up his own church, studied mystical volumes in Paris's National Library, and penned vitriolic articles in his own magazine (average circulation: 1).
Donald Macleod introduces the music of this 'mystic' period, including the infamous Vexations - a short piece which the pianist is apparently instructed to repeat 840 times - and the rare, almost Zen-like ballet Uspud.