Main content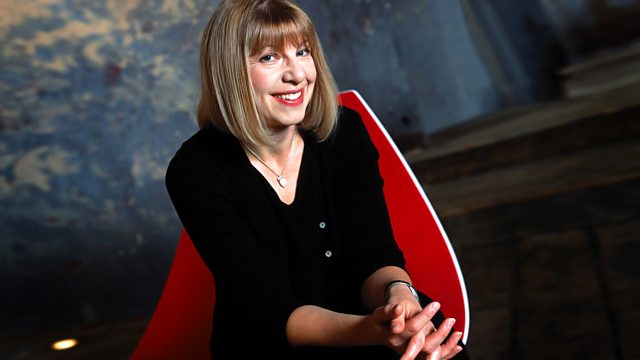 Berlin Wall 20th Anniversary
Marking the 20th anniversary of the fall of the Berlin Wall. With works by Gossec, Chopin, Prokofiev and a performance of Beethoven's Symphony No 9.
1989: Twentieth Anniversary
Part of BBC Radio 3's series of performances marking the 20th anniversary of the fall of the Berlin Wall, featuring German orchestras from both sides of the wall and revolutionary music. Presented by Penny Gore.
On Christmas Day 1989, Leonard Bernstein with soloists and an orchestra made up of musicians from both sides of the Berlin Wall performed Beethoven's 9th Symphony in East Berlin. For the event, Schiller's 'Ode to Joy' - the text sung in the final movement - had one word changed: Freude (Joy) became Freiheit (Freedom).
And after the performance, the symbolic Brandenburg Gate in the heart of the city was reopened for the first time and musicians, audience and crowds alike walked under its great arch. Berlin was once again a single city. Mezzo-soprano Sarah Walker, who took part in the performance, gives her recollections of the event.
Gossec: Symphony No 12 in F
BBC National Orchestra of Wales
Francois-Xavier Roth (conductor)
Chopin: Andante spianato and Grande Polonaise brillante
Nikolai Demidenko (piano)
2.35pm
Beethoven: Symphony No 9 in D minor (Choral)
June Anderson (soprano)
Sarah Walker (mezzo-soprano)
Klaus Konig (tenor)
Jan-Hendrik Rootering (bass)
Bavarian Radio Chorus
Members of Berlin Radio Chorus (GDR)
Dresden Philharmonic Children's Chorus
Members of Bavarian Radio Symphony Orchestra, Dresden Staatskapelle, Orchestra of the Kirov Theatre, Leningrad, London Symphony Orchestra, New York Philharmonic and Orchestre de Paris
Leonard Bernstein (conductor)
Janacek: Piano Sonata 1.X.1905
Nicolai Lugansky (piano)
4.10pm
Prokofiev: Symphony No 5
Berlin Philharmonic
Gustavo Dudamel (conductor).
More episodes
Previous
You are at the first episode