Main content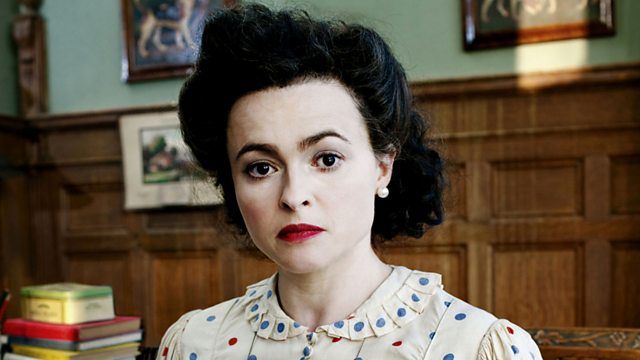 13/11/2009
Director Mira Nair on her new film about aviator Amelia Earhart; children's author Francesca Simon reviews a new TV drama about Enid Blyton; report on the Durham festival of light.
The Indian-born film director Mira Nair came to prominence with her 1988 hit Salaam Bombay! Her latest film, Amelia, is a biopic of the aviator Amelia Earhart, who disappeared while flying over the Pacific Ocean in a circumnavigation flight of the globe in 1937. Mira Nair discusses her fascination with the pioneer and the challenge presented by the aerial sequences.
Kirsty Lang and children's author Francesca Simon discuss Enid, a TV drama about the life of Enid Blyton. Starring Helena Bonham Carter as Enid, the drama follows the writer's life - from her unhappy childhood to her becoming internationally renowned - showing how the orderly, reassuringly clear worlds which she created in her stories contrasted with the complexity of her personal life.
The Mexican guitar duo Rodrigo y Gabriela's energetic performances have attracted a lot of attention, so as they release their new album, 11:11, Front Row invites them to the studio to see what it is that people are talking about.
Lumiere is a four-day festival that will turn the historic city of Durham into a winter wonderland: more than 50 artists are creating a series of installations, illuminations and performances using light. Poet Katrina Porteous reports from the festival and performs, live, a poem specially commissioned by Front Row about her experiences there.
Chapters
Enid Blyton

Kirsty Lang and children's author Francesca Simon discuss Enid, a TV drama about the life of Enid Blyton starring Helena Bonham Carter.

Duration: 05:08

Mira Nair

Mira Nair discusses her fascination with the pioneer Amelia Earhart and the challenge presented by the aerial sequences.

Duration: 09:23

Lumiere Festival in Durham

Poet Katrina Porteous reports from the festival and performs, live, a poem specially commissioned by Front Row about her experiences there.

Duration: 04:45

Rodrigo y Gabriela

Front Row invites the Mexican guitar duo to the studio to see what it is that people are talking about.

Duration: 29:13