Main content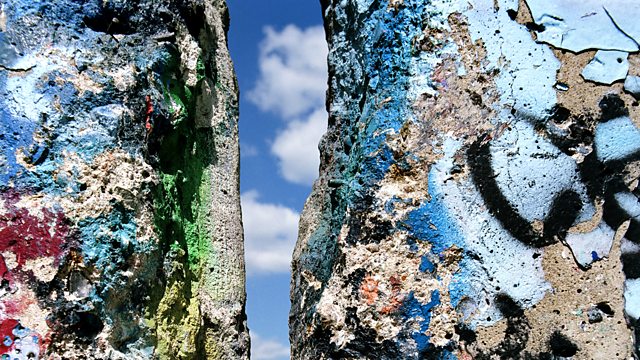 The Muse of Censorship
Did artistic achievement in Eastern Europe collapse along with Communism in 1989? Dariusz Rosiak and David Vaughan investigate with writers and artists from Warsaw and Prague.
1989: Twentieth Anniversary
While Europe marks the twentieth anniverary of the fall of the Berlin Wall, David Vaughan and Dariusz Rosiak focus on Poland and the Czech Republic, examining whether artistic achievement collapsed along with Communism in 1989. They focus on two famous centres of artistic activity - Warsaw and Prague - and talk to Czech and Polish writers and artists.
Vaughan, who was the editor of Radio Prague for many years, meets artists who were active in the Communist era such as author Ivan Klima, who says he was, in a way, entirely free. His work was banned, so he could write what he liked. Veteran screenwriter Jiri Stransky was sent to prison - and a uranium mine - and that, he says, was his education, as his fellow prisoners were the brightest and most creative of his generation. Stransky is delighted to have survived to taste the freedom relished too by Petra Hulova who, because she could go abroad, did so, setting her best-known novel in Mongolia.
Vaughan also meets novelist and film-maker Tereza Brdeckova, one of whose characters suffers a nervous breakdown following the Velvet Revolution. She feels that censorship persists today in aspects of Czech history that are difficult to discuss. Theatre director Ondraj Hrab and Jitka Sloupova, Vaclav Havel's literary agent and Tom Stoppard's Czech translator, talk about rebuilding a theatre audience when drama stopped being the centre of political debate. And he meets sculptor David Cerny, famous for painting the Monument to Soviet tank crews pink.
In Warsaw, Darius Rosiak, one of Poland's best-known radio journalists, talks to Agnieszka Holland, one of Poland's most prominent film-makers who made To Kill A Priest, about the 1984 murder of Polish priest Father Popieluszko by the secret police.
Another artist active in the Communist era was Janusz Glowacki, a 71-year-old playwright. In 1980, he went to Gdansk to spend time with the striking ship-yard workers at the birth of the Solidarity trade union. He wrote a novel, Give Us the Day, about the experience, which was banned by the censors, but published underground.
Tomasz Lipinski is a singer and guitarist from the new wave punk group Brygada Kryzys (Crisis Brigade). He says he got into music to say things that otherwise could not be said under the system. This all changed in 1989, when some bands were able to use their opposition credentials for commercial success. Under Communism the world was, in many ways, black and white, but now life is much more complex and ambiguous.
This is something also explored by 36-year-old Wilhelm Sasnal, considered by many to be the leading painter of his generation and one of the most celebrated artists from Eastern Europe. He exhibits regularly in the West and many of his works hang in the Saatchi Gallery in London. He was 16 when Communism ended and says it has made him tougher because in the 1970s and 80s they had to fight for everything. Sasnal certainly would not have been able to have such a successful career, earn so much and travel so widely, before the fall of Communism.
These two portraits of the cultural ecology of Warsaw and Prague reveal how artists in Eastern Europe are, after struggling with totaliarianism, grappling with the challenges of freedom.