Main content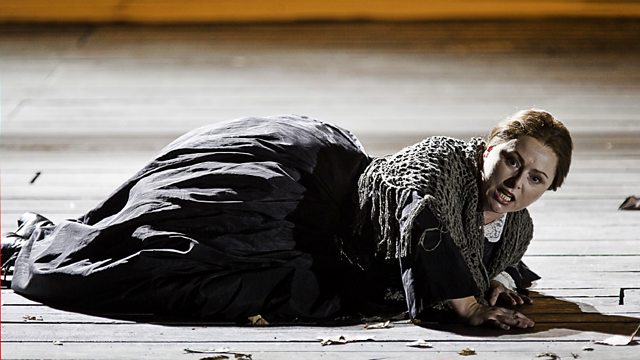 Britten's The Turn of the Screw
From the London Coliseum. Martin Handley is joined by John Bridcut to present David McVicar's ENO production of Britten's disturbing chamber opera. Charles Mackerras conducts.
From the London Coliseum. Presented by Martin Handley.
Based on Henry James's creepy ghost story, Britten's disturbing chamber opera explores themes of sexual repression and the corruption of innocence. Charles Mackerras, who knew and worked closely with Britten, and has performed this eerie and ambiguous masterpiece for more than 50 years, conducts David McVicar's celebrated English National Opera production from the London Coliseum.
6.15pm
Martin Handley in conversation with award-winning documentary maker and author John Bridcut.
6.30pm
The Turn of the Screw - Act 1
7.25pm
Martin Handley and John Bridcut further explore the themes and composition of the opera, and Valentine Cunningham looks at Henry James's novella, the literary inspiration behind Britten's music.
7.50pm
The Turn of the Screw - Act 2
Prologue/Peter Quint ...... Michael Colvin (tenor)
Governess ...... Rebecca Evans (soprano)
Mrs Grose ...... Anne Murray (mezzo-soprano)
Miss Jessel ...... Cheryl Barker (soprano)
Miles ...... Charlie Manton (treble)
Flora ...... Nazan Fikret (soprano)
Members of the ENO Orchestra
Charles Mackerras (conductor).
Last on
Broadcast