Main content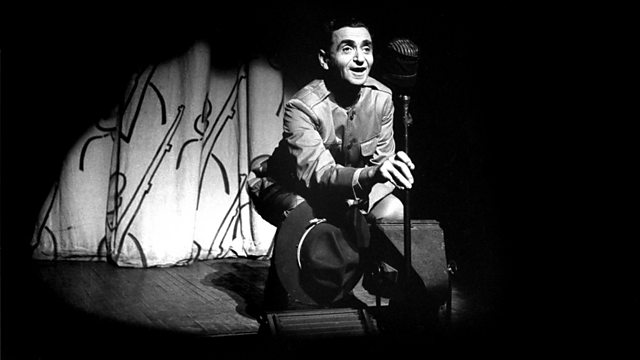 This Is the Army, Mr Jones
4 Extra Debut. Irving Berlin's show wowed civilians and raised military morale from Glasgow to Guam. With John Barrowman. From November 2009.
Actor and entertainer John Barrowman tells the story of Irving Berlin's groundbreaking army show, This Is The Army, that came to bomb-ravaged London in 1943 before setting out on a world tour that raised military morale from Glasgow to Guam.
The show's choreographer, Robert Sydney, and Irving Berlin's daughter, Mary Ellin Barrett, recall how the show was put together and the effect it had in places as far afield as Washington DC and Tehran, via Bristol, Birmingham, Glasgow, London and the fiercest area of fighting in the south of Italy shortly after the British and American landings there. Also remembering the show are members of the audience in Birmingham, Glasgow and London, where a young airman by the name of Denis Norden was spellbound by the show at The Palladium.
The programme also features archive recordings made especially for the BBC in the winter of 1943, including a performance from Berlin himself.