Main content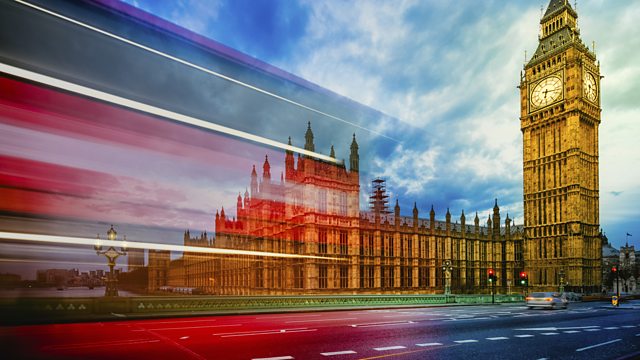 07/11/2009
The Week in Westminster, one of the longest-running radio programmes, celebrates 80 years of broadcasting. Peter Oborne looks back on its history.
The Week in Westminster - one of the longest-running radio programmes - celebrates 80 years of broadcasting.
November 6th 1929: Wall St had just crashed, bringing the Roaring Twenties to an end. In Britain, women achieved equal voting rights with men and the May general election - sometimes known as the Flapper Election - returned Ramsay MacDonald as prime minister for a second time. You Were Meant for Me was the hit tune of the day.
For the benefit of these newly-enfranchised women, the BBC introduced a series of talks on the proceedings of Parliament presented by women MPs. These talks became The Week in Westminster, continuing to the present day, except for an 18-month break during the Second World War.
The first presenter was Mary Agnes Hamilton (Molly), newly elected as Labour MP for Blackburn and already an experienced broadcaster through her BBC book programme. There followed a list of famous names such as Nancy Astor, the first woman to take her seat in Parliament, Lady Cynthia Mosely, the Duchess of Atholl, Ellen Wilkinson, Miss E Rathbone and Megan Lloyd George.
In 1931, the programme expanded to include male MPs and reached out to a wider audience. A young RA Butler was one of the first men to take part. By then, it had gained the attention of the political parties: MPs taking part had to be vetted by their respective party whips.
In the late 1930s, the programme acquired a new young producer tasked with being the BBC's man in Westminster. He was none other than Guy Burgess, the spy who later defected to the Soviet Union. Author Michael Dobbs talks about Burgess' career.
From its earliest days, the programme sought to balance the views of the various parties at Westminster and deal fairly with the demands and expectations of politicians. Harman Grisewood, political adviser to the Director General in the 1950s, gives an account of the developing relationship between politicians and the media.
In the late 1960s, the format of The Week in Westminster changed. Political journalists rather than politicians were brought in to present. It has remained broadly the same ever since - discussing the week's events in parliament with backbenchers.
Download: Political Thinking with Nick Robinson