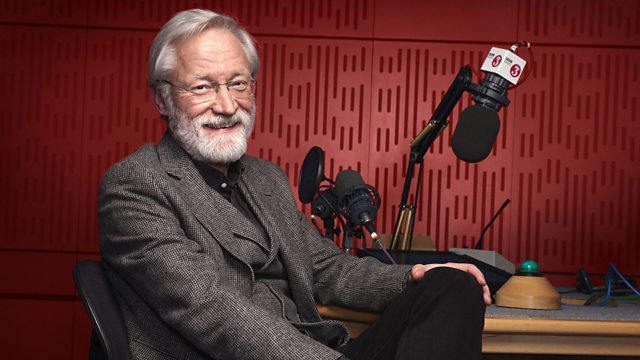 Donald Macleod explores the life and work of Carl Nielsen, Denmark's best-known composer.
He focuses on Nielsen's wife Marie's pursuit of her own career as a sculptor which kept her away from home for months at a time, leaving the composer to face life-changing decisions on his own. In spite of professional setbacks and a variety of health scares, he continued to compose and in 1906 produced Maskarade, a comic opera about the pleasures and perils of masked balls.
With highlights from Maskarade plus a complete performance of his fourth and final string quartet and part of the successful third symphony - his Sinfonia Espansiva.
Du Danske Mand
Einar Norby (baritone)
Folmer Jensen (piano)
Danacord DACOCD365-367, CD 1 Tr 20
Maskarade (excerpt)
Jeronimus ...... Aage Haugland (bass)
Leander ...... Gert-Henning Jensen (tenor)
Henrik ...... Bo Skovhus (baritone)
Leonard ...... Kurt Ravn (baritone)
Arv ...... Michael Kristensen (tenor)
Danish National Radio Symphony Orchestra
Ulf Schirmer (conductor)
Decca 460 228/9-2, CD1 Trs 9, 10, 11
String Quartet No 4
Kontra Quartet
BIS-CD-503/4, CD2 Trs 5-8
Symphony No 3 (4th mvt)
National Symphony Orchestra of Ireland
Adrian Leaper (conductor)
Naxos 8.550825 Tr 8.
Last on