Main content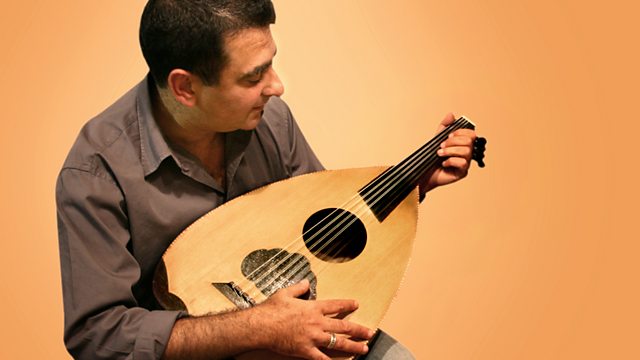 In Jerusalem: Dalal Abu Amneh and The Yonah Ensemble
Moshe Morad introduces recordings from the 2008 International Oud Festival, including Nazareth's greatest young singer and some Jewish Kawali.
Moshe Morad introduces songs from across the Arab world and explores the musical link between the sufis of Islam and Judaism. Including exclusive recordings from the 2008 Jerusalem International Oud Festival, featuring the Arab-Israeli singer from Nazareth, Dalal Abu Amneh and the Jewish Kawali group The Yonah Ensemble.
Music and featured items
Temple Mount in Jerusalem

One of the holiest spots to Islam, Judaism and Christianity.

Duration: 04:55

Music Played

Dalal Abu Amneh

With her orchestra.

Duration: 06:12

Music Played

An interview with Dalal Abu Amneh

About the Palestinian singing style.

Duration: 03:40

A song by Mohammad Abdu

From the International Jerusalem Oud Festival

Duration: 08:26

Music Played

A mixed audience of Palestinian Arabs and Jews

Plans for making the festival even more inclusive.

Duration: 03:10

Ensemble Yonah

In a special session for World Routes.

Duration: 10:23

Music Played

Dr Haviva Pedaya - a Kabala expert

She established the Yonah ensemble

Duration: 04:32

Ensemble Yonah

Ensemble Yonah, a Kabala-influenced "Jewish Qawwali" group in a special session for World Routes performing two sacred trance-inducing Sephardic Jewish Piyutim (para-liturgical chants).

Duration: 10:56

Music Played

Dalal Abu Amneh performs live

A song by Egyptian composer Muhhamad Abdel Wahab

Duration: 05:48

Music Played

Featured in...

This collection features our choice of musical highlights from across the globe.