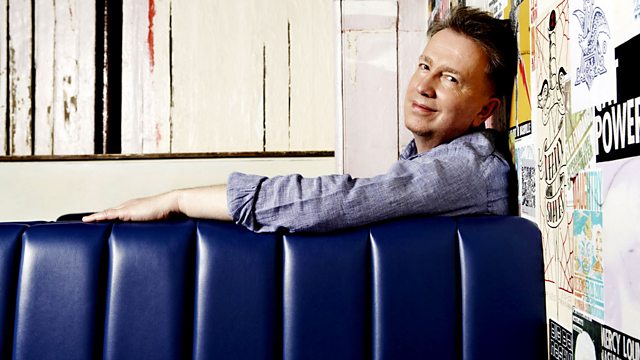 26/10/2009
Two hours of the best online music discoveries, sessions and interviews.
Tom's joined by record producer Robin Millar, whose credits are far-ranging, from The Style Council to Sting and from Chrissie Hynde to Catherine de Neuve. He found his calling as a producer in the early 1980s when he started Power Plant Studios, which became a trendy hang-out for London's music scene gliteratti. Robin's productions have sold over 55 million copies worldwide and have been awarded 150 platinum, gold and silver discs. They have won every major music award including Grammies and Brits. He's also trained dozens of top engineers and producers, including Arctic Monkeys producer Jim Abbiss. Tonight, Robin has his business head on and chats to Tom about how artists and bands can claim money for the use of their music and videos in public spaces. Funds they're all-too-frequently not remunerated.
Plus, session tracks from London folk rock band Mumford & Sons. The band got together back in 2007, emerging from a growing folk scene in the capital that has also given rise to artists like Laura Marling, Johnny Flynn, Jay Jay Pistolet and Noah and the Whale. The band consists of Marcus Mumford (vocals, guitar, drums), Winston Marshall (vocals, banjo, dobro), Ben Lovett (vocals, keyboards, organ), Ted Dwane (vocals, double bass). Their debut album, Sign No More was released last month after they signed to Island Records, with "Little Lion Man" being the lead single.
Last on