Main content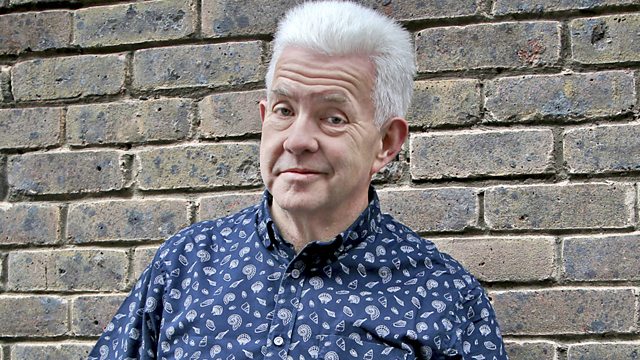 Peter Flannery/Kachi Ozumba/Alec Finlay and Linda France/Beccy Owen
Ian McMillan with a special edition recorded in front of an audience at the Sage, Gateshead, for 2009's Free Thinking festival. With writer Peter Flannery and novelist Kachi Ozumba.
Free Thinking 2009
Ian McMillan presents a special edition of Radio 3's cabaret of the word, recorded in front of an audience at the Sage, Gateshead, during the Free Thinking festival.
Peter Flannery
The celebrated dramatist and writer made his name as resident playwright at the Royal Shakespeare Company in the late 1970s. It was there that he wrote Our Friends in the North, later adapting the play into a multi-award winning TV series starring Christopher Eccleston, Daniel Craig and Gina McKee. More recently, he has received plaudits for his ambitious drama The Devil's Whore, set during the chaos of the English Civil War. In 1997 he received the Dennis Potter award for television writing. He talks to Ian about his writing career and presents a sneak preview of a new work - James Miranda Barry, about the life of the swashbuckling 19th-century surgeon and duellist who was revealed, on his deathbed, to be a woman.
Kachi Ozumba
Kachi Ozumba's novel The Shadow of a Smile received plaudits for its portrayal of corruption and unfair imprisonment in the author's native Nigeria. Now living in the UK, Ozumba has made Newcastle his home, and tells Ian McMillan about his struggle to understand Geordie when he first arrived in the city - and how as his growing familiarity with the dialect emboldened him to use Nigerian English (Pidgin) in his novel.
Alec Finlay and Linda France
Renga is a Japanese poetic form that Alec Finlay calls 'a haiku with consequences.' Alec and Linda have for many years been running workshops all over the country, giving poets and non-poets alike a chance to try their hand at Renga. They discuss adventures with their flat-pack 'Renga Platform', which has travelled with them, and reflect on how Renga can be used to capture images of landscape.
Beccy Owen
The Newcastle based singer-songwriter plays tracks from her latest album Down With Gravity.