Main content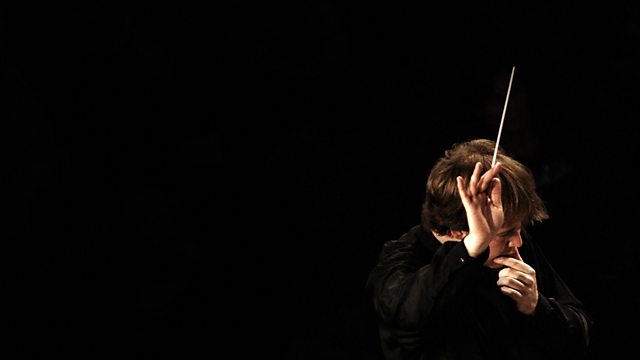 London Philharmonic/Yannick Nezet-Seguin
Presented by Catherine Bott. London Philharmonic/Yannick Nezet-Seguin. Rautavaara: Incantations - for percussion and orchestra (featuring Colin Currie). Bruckner: Symphony No 8.
Presented by Catherine Bott.
In a concert given at London's Royal Festival Hall, Yannick Nezet-Seguin conducts the London Philharmonic Orchestra and Colin Currie in a premiere of a work by Rautavaara and a Bruckner Symphony.
Featuring the first performance of Incantations by Rautavaara, a Finnish composer who is among the most frequently performed of European composers today. His orchestral idiom has ranged from luscious post-Romanticism to electronic sampling, and his vocal and chamber works cover a similarly broad range of styles.
It is followed by Bruckner's Eighth Symphony, the last he completed.
Colin Currie (percussion)
London Philharmonic Orchestra
Yannick Nezet-Seguin (conductor)
Rautavaara: Incantations for percussion and orchestra (world premiere)
Bruckner: Symphony No 8
Followed by Handel's Italian Cantatas: a series featuring some of the cantatas Handel wrote in Italy during the first decade of the 18th century when he was still in his early 20s.
Including Mi palpita il cor, HWV 132, sung by Emma Kirkby and conducted by Christopher Hogwood.