Main content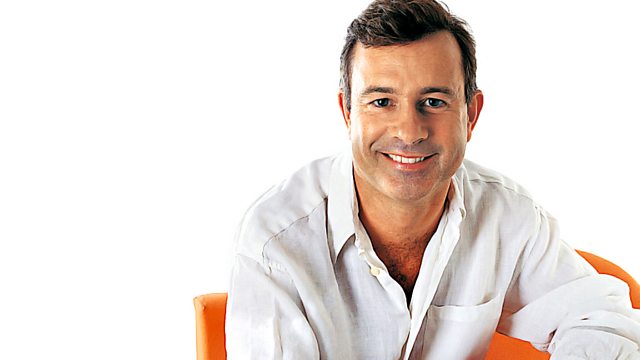 Monday - James Jolly
With James Jolly. Including Turina: Piano Sextet. Britten/Berkeley: Mont Juic. Bridge: String Sextet in E flat. Grieg: Lyric Pieces (various). Rossini: La Cenerentola (excerpt).
With James Jolly.
10.00am
Turina: Piano Sextet, Op 7 (Scene Andalouse)
Menuhin Festival Piano Quartet
Christine Busch (violin)
Anna Barbara Deutschler (viola)
CLAVES CD 50-9403
10.12am
Britten/Berkeley: Mont Juic, Op 9
London Philharmonic Orchestra
Lennox Berkeley (conductor)
LYRITA SRCD226
10.24am
Bridge: String Sextet in E flat
The Raphael Ensemble
HYPERION CDA67426
10.52am
Grieg: Melodie, Op 47 No 3; Homeward, Op 62 No 6 (Lyric Pieces)
Emil Gilels (piano)
DG 419 749-2
11.00am
Rossini: Siete voi?... (La Cenerentola - Act 2, Sc 2)
Ramiro ...... Ugo Benelli (tenor)
Cinderella ...... Giulietta Simionato (soprano)
Tisbe ...... Miti Truccato Pace (soprano)
Clorinda ...... Dora Carral (soprano)
Dandini ...... Sesto Bruscantini (baritone)
Magnifico ...... Paolo Montarsolo (bass)
Orchestra del Maggio Musicale Fiorentino
Oliviero de Fabritis (conductor)
DECCA 433 030-2 (2 CDs)
11.08am
JC Bach: Sextet in C for oboe, two horns, violin, cello and keyboard
English Concert
ARCHIV 423 385-2
11.27am
Stravinsky: Symphony in C
The Building a Library recommendation from CD Review.