Main content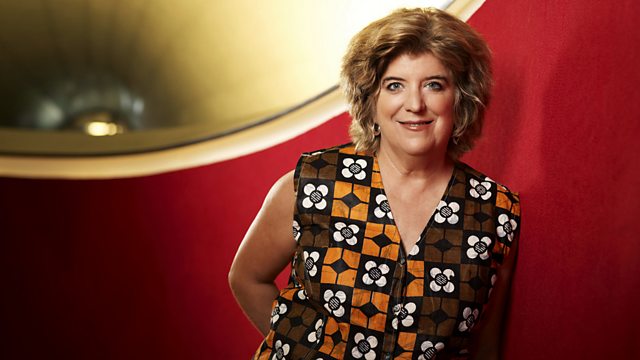 North Carolina
Writer and musician Banning Eyre travels across the state of North Carolina to hear the music and the stories of the older generation of US traditional musicians.
Following his experiences at the Mount Airy Fiddlers Convention writer and musician Banning Eyre embarks on a journey across the state of North Carolina to hear the music and stories of some of the older players and singers who can trace a direct line back to before the age of the radio and the gramophone, to when Old Time music was a strictly oral tradition.
Banning meets 90 year old fiddler Jo Thomson, who is perhaps the only known surviving Old Time African-American string band player. His playing and stories capture a period of time before this music was delineated on race grounds, of a time when both black and white string bands flourished.
Sat out on her porch on top of a mountain near Mars Hill, eighth generation ballad singer Sheila Kay Adams, tells stories and sings songs as her grandmother taught her, out in the open, singing to the fireflies and crickets. Her ballads, that tell of Knights and Ladies and boats at sea, hail from the 'Old Country': England, Ireland and Scotland. Passed down through singing generations in the little settlement of Sodom where she grew up, she preserves the haunting and often macabre song of her ancestors, and is today passing it on to her children and grandchildren.
89 year-old Benton Flippen and his Smokey Valley boys, are remnants of a past age and of the heyday of Old Time stringband music, having learnt their tunes at the knee of their parents and grandparents. It won't be long before the last of this generation has passed, and those guardians of the flame, who knew this music as a vital pre-modern part of everyday life in the rural south are with us no longer.
Produced by Peter Meanwell
Repeat.
Music and featured items
Fiddler Benton Flippen.

Banning Eyre meets 89 year old fiddler Benton Flippen.

Duration: 07:46

Music Played

Interview with Benton Flippen.

Veteran fiddler, Benton Flippen tells Banning how he traded in his rifle for a banjo.

Duration: 08:36

Music Played

The Appalachian dulcimer.

Banning heads out to find the fretless banjo and the Appalachian dulcimer.

Duration: 05:53

Music Played

Ballad singer Sheila Adams.

Banning meets 8th generation ballad singer, Sheila Adams.

Duration: 13:11

Music Played

More stories from Sheila Adams.

Ballad singer Sheila Adams tells Banning about the stories of about ballads.

Duration: 06:20

Music Played

Joe Thompson string band player

Banning visits Joe Thompson, the last living African American string band player.

Duration: 09:38

Music Played

Square Dances.

Joe Thompson performs 'Pumpkin Pie' and tells Banning about square dances.

Duration: 07:24

Music Played

Featured in...

This collection features our choice of musical highlights from across the globe.