Main content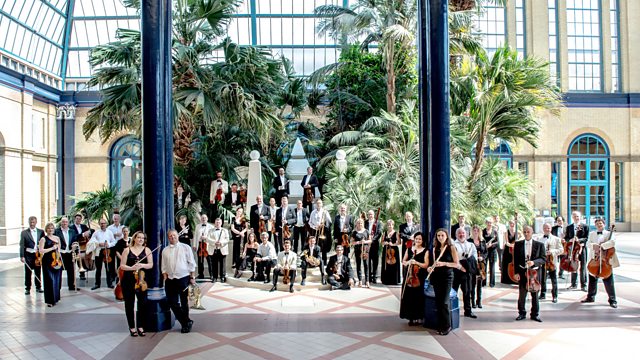 30/10/2009
Ken Bruce presents Friday Night is Music Night from the BBC's Maida Vale Studios as part of the BBC's celebration of 75 years at the recording venue. With Dame Kiri Te Kanawa.
Friday Night is Music Night comes live from Maida Vale Studio 1 as part of the BBC's celebration of 75 years at this famous recording venue. Ken Bruce presents special guest Dame Kiri te Kanawa and welcomes the BBC Symphony Orchestra and conductor Barry Wordsworth to the stage - the BBC Symphony Orchestra has used Studio 1 as its home base since 1934.
This famous building began life as the Maida Vale Roller Skating Palace and Club in 1909 - the BBC's connection began in 1934 when it converted the rink to accommodate the BBC Symphony Orchestra and 4 other music recording studios. The Orchestra gave its first broadcast from the studios on 16th October 1934.
During the second world war the studios became a major recording centre for wartime broadcasts and monitoring. The building itself was severely bombed in May 1941. After the war the BBC carried out a full re-fit to accommodate more studios. Many recording greats worked here - The Beatles, Rolling Stones, Led Zeppelin, David Bowie, Jimi Hendrix. Bing Crosby made his last recording at Maida Vale. Meanwhile in Studio 1 the Symphony Orchestra played host to many great classical artists, conductors and composers. It's been the home of the BBC Radiophonic workshop, the BBC Big Band, BBC Singers, the BBC Radio Orchestra , the John Peel sessions as well as a drama production studio.
In tonight's show Ken Bruce recalls many of the great names associated with Maida Vale and recounts the story of this remarkable building.