Main content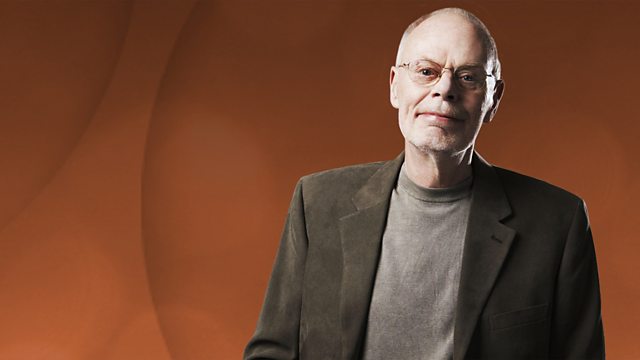 24/10/2009
Ricky Ross and his wife Lorraine Mcintosh (formerly of Deacon Blue) play live and Bob pays tribute to the DJ Roger Scott who died in 1989.
After midnight Bob's live session comes from Lorraine McIntosh and Ricky Ross, who, after more than two decades in and out of Deacon Blue, decided they wanted to make an album - together.
Not an album as part of Deacon Blue. Not a Ricky Ross album with Lorraine popping up on backing vocals. But an album which the two of them could call, justly and equally, their own.
They decided they would both write and both sing. The songs would be meaningful and simple - no unnecessary chords or complicated changes. And the couple would go somewhere other than Scotland to record them. "We knew what we'd get if we did it here in Glasgow," Ricky says. "We thought if we go somewhere else and get different people to work with we'll come up with something that will surprise us. We wanted to record music together that was completely fresh."
'Somewhere else' turned out to be the Red Star Studio in Silver Lake, Los Angeles and the 'different people' were a group of players steeped in the finest traditions of Americana music.
Mark Howard was hired to produce. He has worked in the studio with Bob Dylan and Tom Waits and produced Lucinda Williams's Top 20 album, World Without Tears. With Howard's help Ricky and Lorraine hand-picked a band that included drummer Steven Nistor (Danger Mouse, Sparklehorse), bass player Daryl Johnson (Emmylou Harris, the Neville Brothers) and the great Doug Pettibone (Lucinda Williams's guitarist) on pedal steel and banjo. Completing the line-up was guitarist and backing vocalist David Scott (of The Pearl Fishers), an old friend of Ricky's and Lorraine's from Glasgow, who produced Ricky's last solo album, Pale Rider.
The result is The Great Lakes by McIntosh Ross, an album which combines echoes of the duo's Celtic homeland with the alt.country twang of the American south - a seamless blend of Caledonia and California.
Then in the final hour of the show we pay tribute to one of Bob's heroes.
As the late Alan "Fluff" Freeman said in the 1989 Radio 1 documentary 'Radio Radio', Roger Scott was "the D.J.'s D.J."; an "authoritative, encyclopaedic and sensitive music loving broadcaster, who commanded the respect of his listeners and his colleagues."
Best known for presenting an afternoon radio show on London's Capital Radio from 1973 until 1988, Roger ended his illustrious career at the BBC in 1989.
The 31st October is the 20th anniversary of his death at the age of 46 and, as his friend and Radio 1 colleague, Bob will be paying tribute to him in the last hour of tonight's show. Bob took over Roger's Sunday slot on Radio 1 when he lost his battle with cancer, but had known and respected him for a long time.
Born in London in 1943, Roger Scott began playing records from the window of his Surbiton home, enjoying the reaction of passers-by to the music. Later in life he would constantly refer to his desire to just play things on the biggest record player in the world. In America he achieved this with a 50,000 Watt transmitter beaming out of New York State and across the U.K. on the B.B.C.
Bob will be playing some of Roger's favourite artists alongside links from his career. Archive comes from American and Canadian Radio stations like WPTR 1540 in Albany and CFOX in Montreal, as well as the 'Three O Clock Thrill', 'Cruising' and 'All Time Top 100' on London's Capital Radio and both his 1970s 'Bob Baker' and final 'Scott on Sunday' shows for BBC Radio 1.
We'll also hear from Tim Blackmore MBE, who, in addition to being the first Director of the Radio Academy, Chairman of the Sony Radio Awards Committee and a Radio 1 producer, was head of music and programmes at Capital, where he often had the task of telling Roger not to play hours of back to back Bruce Springsteen tracks or Paul McCartney and Beatles bootlegs on air.
In excerpts from the special 'Radio Radio' documentary recorded for the BBC by Johnny Beerling and Philip Swern towards the end of Roger's life, he talks us through his career, including his bed side position at John & Yoko's peace protest in Montreal. Most importantly, Roger gives a devastatingly candid appraisal of and comment on the state of radio and the then emerging pressure to "play it safe" (with the aid of an even less scientific market research process than his own bedroom window). This proves to be just as prescient and valid twenty years on.