Main content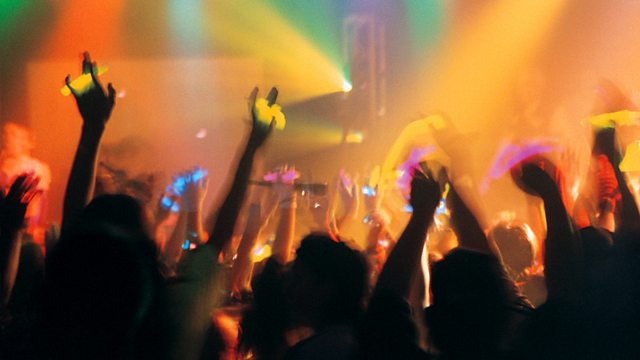 Andrew Collins explores the history of electronic music from the emergence of the Moog synthesiser to the present day nolstalgia for synth sounds.
The Great Bleep Forward: Presented by Andrew Collins
As a follow-up to BBC Four's Synth Britannia programme there's another chance to hear a series made by 6 Music in 2004 in which Andrew Collins explores the development of electronic music.
The story of modern music is one of subversion and experimentation, of heroes and villains. But what if we've got it all wrong? What if the real subversives didn't wear leather and denim but smart suits and white lab coats? What if the true experimentation wasn't with LSD but with DX7's and S900s? What if the real heroes of music aren't John, and Paul, Mick and Keith, but Ralf, Florian, Robert and Wendy!
The Great Bleep Forward is a series four programmes, presented by Andrew Collins exploring the history of electronic music. Hear the first baby's cry of the moog synthesiser, embrace the difficult childhood of prog rock, grapple with the 'experimental' teenage years of the New Romantics and discover the middle aged maturity and nostalgia of the present day. You'll also get a sense of the sound of the future.
The series features interviews with many of the key players in the development of electronic music including Robert Moog, Kraftwerk's Ralph Hutter, Radiohead's Johnny Greenwood, Factory's Tony Wilson, Thomas Dolby, The Human League, Primal Scream, A Guy Called Gerald, Zoot Woman and Grandaddy.
More episodes
Previous
You are at the first episode