Main content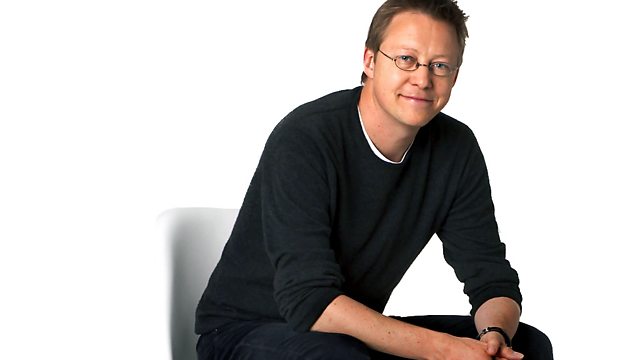 21/10/2009
Alexander Armstrong joins Simon to discuss the new series of the Armstrong and Miller show on BBC1. Plus, cookery writer Nigel Slater reveals the recipes from his latest book.
Analysis of Prime Minister's Questions from John Pienaar and James Forsyth, Political Editor of the Spectator.
Simon is joined by comedian Alexander Armstrong of BBC1's Armstrong and Miller fame and TV cook Nigel Slater on his new book Tender volume 1: A Cook and His Vegetable Patch.
Also includes news of the sell-off of Gatwick airport, a major insurance scam involving staged car accidents and the campaign to open up the process of standing for Parliament to all-comers.
Chapters
PMQs - John Pienaar and James Forsyth

5 live's Chief Political Correspondent and the new Political Editor of the Spectator discuss a PMQs featuring questions on the impending postal strike, banker bonuses and EU membership.

Duration: 10:22

Crash and cash man sent to prison

Richard Davis, the deputy chairman of the Insurance Fraud Bureau, on the imprisonment of a 24 year-old from Bolton who repeatedly deliberately crashed cars to claim on the insurance.

Duration: 03:03

The tall half of Armstrong and Miller

Comedian Alexander Armstrong on the return of his sketch-based comedy with his friend Ben Miller on BBC1, and presenting the gameshow Pointless.

Duration: 26:07

Talking veg with Nigel Slater

The popular TV chef on his new book, Nigel Slater: Tender vol. 1: A Cook and His Vegetable Patch.

Duration: 32:10