Main content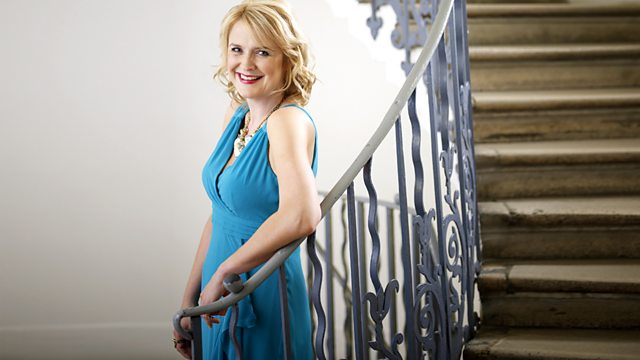 Sarah Walker
With Sarah Walker. Including Mendelssohn: A Midsummer Night's Dream (excerpts). Beethoven: Moonlight Sonata. Monteverdi: Vespers (excerpt). Bartok: Out of Doors.
With Sarah Walker.
10.00am
Mendelssohn: Overture; Scherzo; Nocturne; Wedding March (A Midsummer Night's Dream)
Royal Concertgebouw Orchestra Amsterdam
George Szell (conductor)
PHILIPS 426 071-2
10.27am
Beethoven: Piano Sonata in C sharp minor, Op 27, No 2 (Moonlight)
Nelson Freire (piano)
DECCA 475 8155
10.40am
Monteverdi: Antiphon III: In odorem unguentorum tuorum currimus; Psalmus III: Laetatus sum (Vespers, 1610)
Tavener Consort and Choir
Emma Kirkby (soprano)
Tavener Players
Andrew Parrott (director)
EMI CDS 747078-2
10.48am
Dowland: Lachrimae Antiquae
Byrd: Fantasia in six parts
Dowland: Lachrimae Antiquae Novae
Fretwork
Christopher Wilson (lute)
VIRGIN CLASSICS VC 7 90795-2
11.02am
Mussorgsky: A Night on the Bare Mountain
Chicago Symphony Orchestra
Fritz Reiner (conductor)
RCA 82876 61394-2
11.13
Bartok: Out of Doors, Sz81
Zoltan Kocsis (piano)
PHILIPS 446 369-2
11.23am
Telemann: Suite in F, TWV LV F11 (Alster Overture)
Tafelmusik
Jeanne Lamon (director)
ANALEKTA FLEURS DE LYS FL 2 3138.