Main content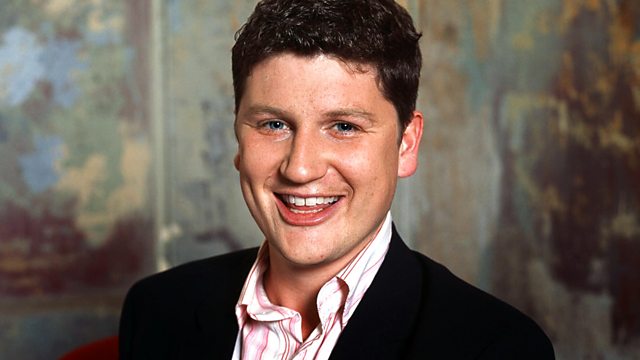 10/10/2009
Tom Service presents works by Peter Wiegold and Christian Marclay, recorded at London's King's Place as part of a series called of events called Shuffle.
Tom Service presents highlights from Shuffle, the first of three events recorded for Hear and Now at London's King's Place. Peter Wiegold and his improvising group 'notes inegales' perform works by Christian Marclay and Wiegold himself, as well as a collaborative performance incorporating musical 'postcards' by young composers selected by the UK network Sound and Music.
Peter Wiegold: La Belle Epoque 7:24
Martin Butler (piano)
Peter Wiegold (electric piano)
excerpts from 'Shuffle I: Postcards' 9:41
musical 'postcards', around the theme of 'shuffle' or 'swing', submitted by Six Sound and Music shortlist composers.
Peter Wiegold: Earth and Stars (UK premiere) 19:14
notes inegales/Peter Wiegold
Christian Marclay: Shuffle (excerpt) 20:12
notes inegales/Peter Wiegold.
Stockhausen's Gruppen – What's the Big Deal?