Main content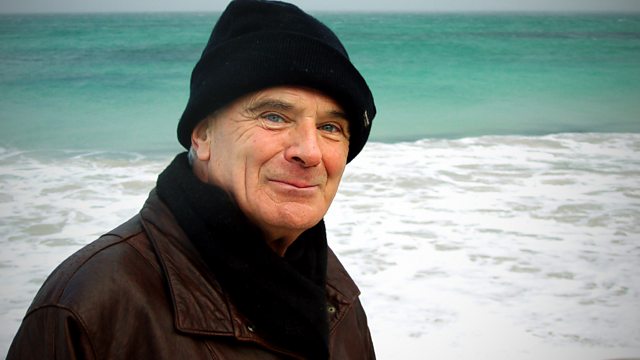 Peter Maxwell Davies
Tom Service travels to the Orkney Islands to visit composer Peter Maxwell Davies. He discusses the influence of Scotland on his work, his passion for education and politics.
The third in a series of special Music Matters broadcast on three consecutive nights in which Tom Service gets unprecedented access to three of Britain's most important composers.
Tom Service travels to Sanday, one of the northernmost Orkney Isles, to meet the Master of the Queen's Music, Sir Peter Maxwell Davies whose new work, Musica benevolens receives its world premiere at the Last Night of the Proms tomorrow evening.
Maxwell Davies - or 'Max' - was born in Salford in 1934, and has been a figurehead of British classical music since the 1950s. After studying and working in the United States and Australia, he moved to Hoy, the most dramatic of the Orkney islands, in 1971. He moved to the flatter landscape of Sanday a few years ago.
Max shows Tom around his home on the west coast of Sanday, where he lives with his partner, Colin Parkinson, and their dog Judy. Starting in the study, Tom asks Max about the objects around the house which provide clues to his music - from the fossils and religious icons near his desk, to the 3D collages which he makes as part of the compositional process for new pieces.
Max reflects on his childhood growing up during the Second World War - on how the memories, and the sound of the foxtrot, have stayed with him. He plays Tom one of his piano pieces written for his partner Colin, and Colin tells the story of how he and Max first met.
During a windy, and wet, walk on the coral white beach at Start Point on Sanday, Max explains to Tom some of the inspirations behind his music, how he maps out his music in minute detail on the landscape and seascape - and on the movements of seals - whilst on his daily walks with Judy, and how he manipulates time to work on transitions which end up as a few seconds in performance, but take twenty minutes to stride out on the beach.
Back at home, Max and Tom talk about the role of spirituality in his music, and about the ancient icons above each door in his house, placed there to ward off evil spirits. And he tells Tom how his beliefs, his strong opinions on social and political issues - from the Iraq war to climate change - and his relationships, are inseparable from the music he writes.
Producer: Jeremy Evans
email: musicmatters@bbc.co.uk.
Last on
Broadcasts