Main content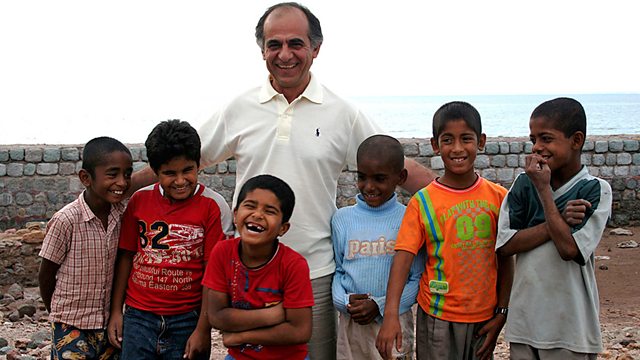 A Taste of Iran
The BBC's Iranian Affairs Expert Sadeq Saba travels around his home country meeting its people and exploring the culinary history and culture of different regions.
BBC journalist Sadeq Saba takes a personal journey around a country of which he is fiercely proud, and it soon becomes apparent that there is a lot more to Iran than nuclear standoffs and mullahs.
In a country suspicious of the outside media, this is a rare opportunity to meet ordinary Iranians going about their daily lives - shopping, cooking, working and having fun.
Saba banters with his feisty sister Fariba about women's rights, relaxes with tea pickers amid mountainous rolling plantations, braves leeches to joke with rice planters and receives tips on how to eat candy floss from the factory floor.
The recent political struggles are nowhere, partly because it was filmed before the contested election in June 2009 but also because what we are seeing is the essence of a deep sense of Persian identity, buffeted by struggles past and present yet still enduring.
Sadeq, who is the head of the BBC's Persian TV channel, relishes every encounter, be it gastronomic or historical. He visits the stunning ancient monument of Persepolis, hidden from the world until 70 years ago, wanders through ancient bazaars and takes a tour through the magnificent former capital of Isfahan.
Islam and its influence throughout society is apparent, but thriving communities of minority religions - Zoroastrians, Christians and Jews - are also in evidence.
Sadeq concludes that he comes from a rich and ancient culture which still lives on in the psyche of Iranians today. But it is the warmth, hospitality and sense of fun that shines through.