Main content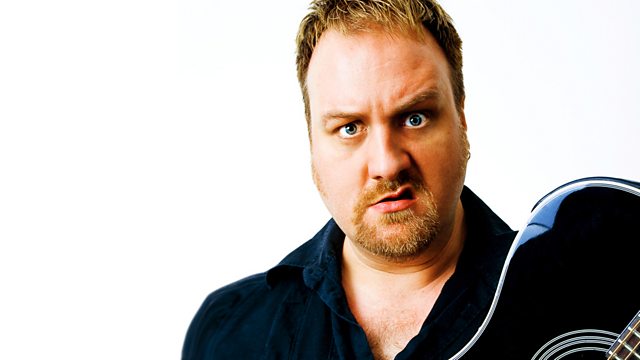 Mitch Benn's Wondrous Stories
4 Extra Debut. Musical comic Mitch Benn explores those epic musical extravaganzas of the 1970s - concept albums. With Rick Wakeman. From October 2009.
Armed with little more than a harpsichord and a copy of The Hobbit, musician and comedian Mitch Benn fearlessly uncovers the myths and legends of the symphonic concept album.
Meeting some of the leading artists and fans of the genre, including Rick Wakeman, Jeff Wayne, David Bedford, Brian Blessed and Stuart Maconie, he battles capes and keyboard solos to rediscover the wondrous stories behind these epic musical extravaganzas.
From Rick Wakeman's 'Journey to the Centre of the Earth' to Jeff Wayne's 'The War of the Worlds', musicians in the seventies somehow decided that it was a good idea to retell classic tales in the form of symphonic concept albums.
Classical music met rock to spawn towering monuments to pretension and excess: gigantic gatefold covers, sleeve notes longer than a 19th century novel, and - surely its defining feature- portentous narration delivered by some of our finest thesps.
For a generation of acned youth weaned on Tolkien and Moorcock, these epic compositions were masterpieces, a symphonic escape from dreary mid-70's discontent and economic gloom. They sold millions, but until recently, languished forgotten in the vinyl collections of middle-aged men, gathering dust in the post-punk apocalypse. But with The War of the Worlds now filling stadiums world wide thirty years on, and Rick Wakeman's two tudor-tastic Six Wives of Henry VIII concerts selling out at Hampton Court last year, can Mitch be discovering a symphonic rock renaissance?
Produced by Jackie Curthoys and Dave Dodd
A Whistledown Production for BBC Radio 4.
Credit
| Role | Contributor |
| --- | --- |
| Producer | Jackie Curthoys |