Main content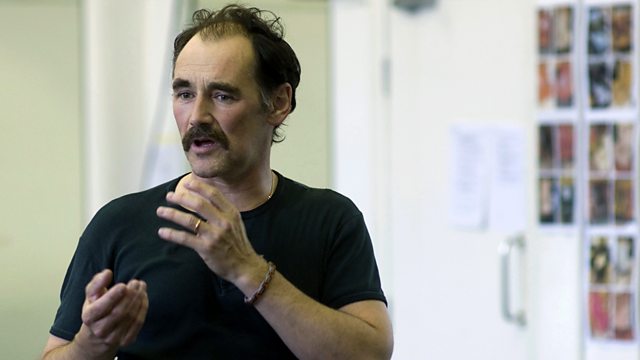 13/10/2009
Arts news and reviews with Mark Lawson, who reviews Terry Gilliam's film The Imaginarium of Doctor Parnassus, which features the late Heath Ledger.
Arts news and reviews with Mark Lawson.
The existence of Terry Gilliam's latest film, The Imaginarium of Doctor Parnassus, was threatened when one of its stars, Heath Ledger, died before filming was completed. Jude Law, Colin Farrell and Johnny Depp stepped in to help finish the project. Critic Sarah Crompton assesses the result.
Mark Lawson speaks to Olivier and Tony Award-winning actor Mark Rylance on his taking over the role of Hamm in Complicite's forthcoming London revival of Samuel Beckett's Endgame, after Richard Briers and Adrian Scarborough both pulled out of the theatre production's original cast. Rylance discusses the characters he plays in Endgame and the Jez Butterworth play Jerusalem, which will be transferring to the West End in the New Year.
Publishers called October 1 Super Thursday because so many books came out on that day. The national art collections are all opening their autumn shows and theatre critics have been kept busy with a raft of first nights. Front Row investigates why so many arts events seem to happen at the same time, talking to Lorraine Heggessey, CEO at Talkback Thames TV, Joanna Mackle from the British Museum, associate editor of the Bookseller magazine Benedicte Page, theatre critic Matt Wolf and theatre producer Nica Burns.
Last on
Broadcast