Main content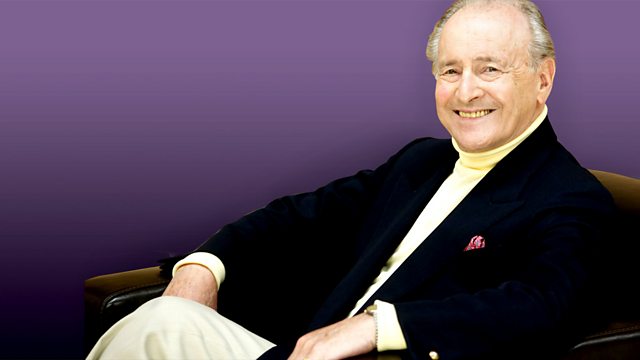 04/10/2009
The greatest songs and performances from Hollywood, Broadway and Tin Pan Alley. Plus the Weekly Common Denominator.
Last on
Music Played
Pete Moore Orchestra

I Love You Samantha

My Fair Ladies.
COLUMBIA.

Kay Thompson

It's Alright With Me

Joe Lipman & His Orchestra.
Think Pink! A Kay Thompson Party.

Andy Williams - Wives And Lovers

T.V. Carpio

The Company Way

How To Succeed In Business Without Reall Rca Victor.

Paul Weston & His Orchestra

All Of Me

Floatin' Like A Feather/The Sweet and th CApitol / EMI.

Linda Ronstadt

What's New

Linda Ronstadt and The Nelson Riddle orc Asylum.

Frank Sinatra

I'Ve Got The World On A String

Nelson Riddle orchestra.
A Proper introduction to Frank Sinatra.

Ella Fitzgerald

Someone To Watch Over Me

Ella Fitzgerald Sings The George And Ira Verve.

Boston Pops Orchestra

Strangers In The Night

/Cb John Williams.
Night and Day.

Mario Lanza

They Didn't Believe Me

RCA Victor Orchestra.
CB: Ray Sinatra.

Laura Fygi

Let There Be Love

Bewitched.
VERVE FORECAST.

Steve Ross

Try Love

I Remember Him Well - The Songs of Alan.
LML.

Barbra Streisand & Judy Garland

Get Happy/ Happy Days Are Here Again

André Kostelanetz

Lover

Kreisler, Rodgers And Kern.
VOCALION.

Jimmy Durante

I'Ll See You In My Dreams

Gordon Jenkins Orchestra.
Jimmy Durante.

Twiggy

Love Me Or Leave Me

Gotta Sing Gotta Dance.
Stage.

Dean Martin

Cuddle Up A Little Closer

Spotlight On Dean Martin.
CAPITOL.

Pete Moore Orchestra

I Love You Samantha

My Fair Ladies.
COLUMBIA.
Broadcast