Main content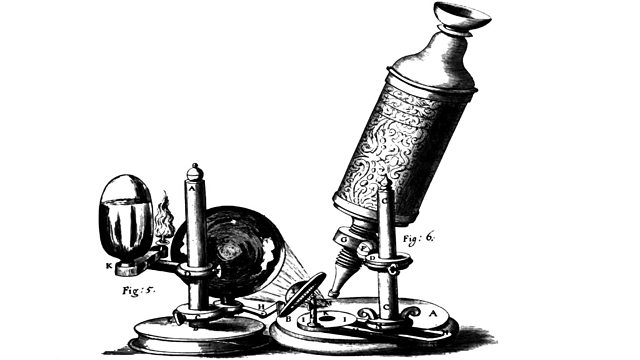 Hooke's Ideas and Methods
Allan Chapman explores Robert Hooke's revolutionary and experimental ways of working, leading to the publication of Micrographia.
Robert Hooke was one of the great experimental scientists of his day. He devised the first successful vacuum pump for Robert Boyle in 1659. This revolutionary piece of apparatus, which was a star turn at Royal Society experiment meetings, overturned Aristotle's 2000 year old dictum that 'nature abhors a vacuum'. His work with microscopes led to the publication of his best selling work, 'Micrographia'. A book so riveting that Samuel Pepys sat up until 2 in the morning reading his copy, calling it 'the most ingenious book that ever I read in my life'. Dr. Allan Chapman, from Wadham College, Oxford (Hooke's Alma Mater) charts the progress of Hooke's discoveries as one of the founding architects of modern science.
Producer: Sarah Taylor
(Repeat).