Main content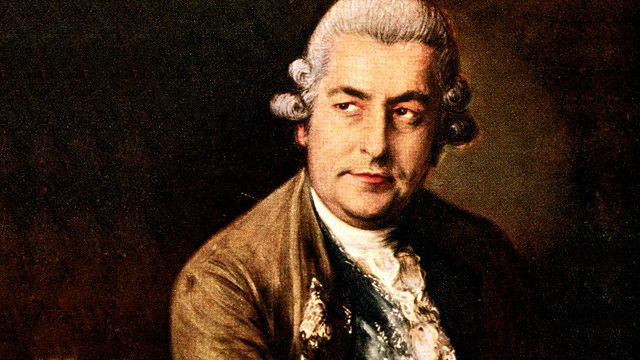 Donald Macleod discusses JC Bach's friendship in 18th-century London with composer Carl Friedrich Abel and painter Thomas Gainsborough.
Donald Macleod introduces music and stories from the life of Johann Christian Bach - today, his friendships with the German composer Carl Abel, and the painter Thomas Gainsborough.
They must have made quite a threesome - two German composers, Johann Christian Bach and Carl Friedrich Abel, and the English painter Thomas Gainsborough. Bach and Abel were housemates, and business partners, collaborating on a series of subscription concerts in Soho for twenty years. Gainsborough, famously boozy and passionate about music, was the third side of the triangle, risking their ridicule by performing for them, and swapping his paintings for his friends' instruments. Donald Macleod discovers what they got up to in 18th-century London.